4th Women in Rail, Roads & Transport Infrastructure
Turn obstacles into opportunities & discover your leadership potential
October 22nd - 25th, 2019
Pullman Melbourne on the Park
- Transition from technical expert to strategic leader
- Boost your confidence & discover your voice
- Empower fellow colleagues & rise up together
- Distinguish yourself as the next industry leader
Catherine Baxter
Catherine is a highly motivated executive and change agent, with diverse career experience spanning more than twenty five years in leadership and management roles both in Government and the Private Sector. She has executive experience and knowledge in the areas of Safety, Leadership and Cultural Change, Industrial and Employee Relations, Stakeholder Management, Train Operations and Rolling-stock Maintenance, as well as Strategic Planning and Project Management.
Chief Operating Officer
Metro Trains Melbourne
Samantha Abeydeera
Chief Operating Officer Marine
NRMA


Collette Burke
Chief Engineer of Victoria/Director
Office of Projects Victoria/VicTrack


Manish Pancholi
General Manager, Transport & Infrastructure
Downer Group


Kate Morrison
General Manager, Stakeholder & Community Relations
CPBJH JV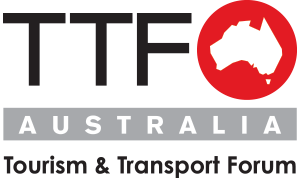 Hurry!
Current discount ending!
13 Days
More people? More savings!
3 - 4
Delegates
15%
Discount
5 - 7
Delegates
20%
Discount
8 - 9
Delegates
25%
Discount
10 +
Delegates
30%
Discount
*Only one discount applies at any given time.
An authentic leadership approach within a male-dominated environment
Confidence is the key to your success
Overcome unconscious bias
Let rejection be your mentor
Leadership vs management - Lessons from the West Gate Tunnel Project
Rise up & be heard
Together, we can!
Network your way to the top
Chair
Overcome obstacles to progression
Break communication barriers - Level Crossing Removal Project
The yin and yang of job-sharing
Transition between office & onsite culture
Being a workplace chameleon
Optimise the mentor/mentee relationship
Rising above roadblocks
Re-engineer yourself from technical specialist to strategic leader
Pre Summit Workshop

22 Oct
Workshop
To be an invaluable and influential employee to your organisation, it is beneficial to
own your unique leadership brand. Especially for emerging female leaders in a
male-dominated sector, adapting your leadership style can be the key to developing your confidence and provide you with the structure that can positively impact your career.
Develop and own your authentic leadership brand
- Develop confidence in your strength
- Create your authentic leadership brand
- Listening with purpose and meaning
Become invaluable through strategic leadership
- Taking a seat at the table
- Adapting your approach to impact different audiences
- Negotiation skills and other difficult conversations
Leading courageously
- Find your voice as a female leader
- Trusting your capabilities and seizing opportunities
- Develop confident body language
Changing the paradigm through your support network
- Building trust and rapport
- Finding mentors
- Networking differences for men and women
Case Study
A lack of confidence and self doubt can be a burden on any aspiring leader, however confidence comes from within. From visualising your true self and defeating self doubt, learn the necessary steps to become the true confident you.
- Visualise yourself as you want to be
- The real you is your confident self
- Defeat self doubt and dominate your field
Collette Burke Chief Engineer of Victoria/Director Office of Projects Victoria/VicTrack
Case Study
Women have made huge strides in tackling workplace inequality, but unconscious biases continue to shape our behaviour in ways we don't realise. Learn how to identify and manage the hazards of bias in the workplace to cultivate a healthy workplace culture.
- Comprehend unconscious bias
- Use bias to your benefit
- Influence change in the workplace culture
Samantha Abeydeera Chief Operating Officer Marine NRMA
Case Study
Rejection can lead you into a downward spiral of negative emotions and a sense of despondency, however you can traject negativity of rejection into a positive method of self reflection and self betterment. Master your technique and learn to digest critique and channel demotivation into enthusiasm.
- Grow from rejection and absorb criticism and feedback
- Channel emotions of demotivation into positivity and enthusiasm
- Formulate a technique to digest critique
Andrea Surace Councillor, Integrated Transport Moonee Valley City Council
Case Study
Although we often use these terms interchangeably in work culture, there is a defined difference between one who leads and one who simply manages. Reflecting on her experiences working on the West Gate Tunnel Project, Kate will discuss how you can escape falling within the category of manager and be recognised as your team's leader.
- Support and empower your team
- Utilise your teams strengths and weaknesses through delegation
- Be consistent and build trust
Kate Morrison General Manager, Stakeholder & Community Relations CPBJH JV
Case Study
Effective communication and negotiation at work is crucial in paving the way for your success as an industry leader. Used in your everyday interactions, enhancing these skills will support your growth and provide you with the voice that will demand everyone's attention.
- Negotiate your way to accomplishment
- Communicate successfully in your business interactions
- Be heard at the table
Margy Osmond Chief Executive Tourism and Transport Forum
Panel
Women already face pre-existing challenges in an male majority industry, however the biggest hurdle women can face is a lack of support from their fellow female leaders. Shatter this negative cycle by identifying the 'Queen Bee' syndrome, and encourage your female counterparts as opposed to competing with them.
- The Queen bee syndrome
- Encourage as opposed to competing
- Support and help each other grow
Linda Cantan Package Director, Tunnels & Stations Rail Projects Victoria

Joanne Gad Project Director Signalling Alstom Transport Australia

Anna Jabour Policy Director Office of Projects Victoria

Kerry Maidment-Grocke Principle Enterprise Architect Australian Rail Track Corporation
Expert Commentary
Networking will open up doors to business and employment opportunities that can advance your career. So how do you network? Join Lauren as she discusses the underlying points on how to build on your relationships and expand your network.
Change your mindset about networking
Identify your networking targete
Create your post event follow up strategy
Lauren Streifer Founder Streifer & Co
Case Study
Career progression is a lifelong process of managing your circumstances in order to achieve your employment goals. Hear Catherine's journey across industries and roles, and identify key tips in helping you identify progression opportunities.
- What can women do to help themselves progress?
- How to engage others to help career progression
- Career risks and when to take them
Catherine Baxter Chief Operating Officer Metro Trains Melbourne
Case Study
Communication can be paramount to your success as an aspiring leader as it can be used to inspire, to lead and negotiate your way to success. Based on Michelle's experience with communication, Michelle will discuss the methods and the skills required to be a successful communicator with direct reference to her experience working on the Level Crossing Removal Project.  
- Become an expert listener
- Handle conflicts diplomatically
- Collaborate, don't dictate
Michelle Griffin Director People & Culture Level Crossing Removal Project
Case Study
Job-sharing is an exciting alternative for those who have busy work and life schedules. Successful job-sharing can be a way of life, enabling a number of priorities to be equally balanced and provide your organisation with double the skills. Laura and Dean will share how they've made this arrangement work for them and their organisation, the opportunities it has presented and the challenges they've overcome along the way.
- The risk and reward of job-sharing
- The benefits job-sharing presents for you, your team and organisation
- Providing your organisation with a diversity in thought.
Laura Lo Bianco-Smith Executive Director Network Service Delivery Public Transport Victoria

Dean Purkis Executive Director, Network Service Delivery Public Transport Victoria
Case Study
Dealing with the transition from being in the office to onsite, and dealing with these different cohorts of people can be challenging. Hear how Holly adapted her leadership technique and overcame the feeling of displacement when moving between work sites.
- Understand the key elements of varying office and onsite cultures
- Unblur the ethical line when onsite and deal with male-dominated environments
- Adapt your leadership technique when dealing with different teams
Holly McComish Head Of Train Services V/Line
Panel
Adapting your behaviour to fit differing workplace situations is key for career progression. Moving with a changing industry allows you to keep up and lead your team with integrity. Our panellists will offer career reflections and highlight how it's not just about blending in but staying fluid and current.
• Adapt to different personalities
• Understand your team
• Adjust your style within a changing industry
Manish Pancholi General Manager, Transport & Infrastructure Downer Group

Leatrice Treharne General Manager, Projects & Development Qube Ports

Madeleine McManus Foundation Engineering Board Member Monash University

Judith Sturman Executive Director, Public Transport Operations Transport Canberra & City Services
Case Study
80% of chief executive officers have had a mentor to guide their journey into leadership. Be the next leader and take advantage of these techniques to identify a mentor. Nicole will discuss how to develop the mentor and mentee relationship, reflecting on experiences that will help steer you to your accomplishments.
- How to find and approach a mentor
- Benefits of reverse mentoring
- Nurture the relationship
Nicole Denton Acting Executive Director, Public Engagement & Commercial VicRoads
Roundtable
Lauren will bring together the themes and ideas explored over the conference. Through engaging discussion, Lauren will summarise the takeaways from the event and offer ideas for taking the next step in your career.
- Create your plan of action
- Summarise takeaways
- Forge your transition into the confident you
Post Summit Workshop

25 Oct
Workshop
In roads, rail and transport infrastructure, there are significantly more women in the lower technical roles than in the senior executive roles. Some may feel the step up isn't for them; others may be daunted by the glass ceiling. Not only is there increased responsibility, but a new skill set must be developed to successfully transition from a detail-oriented technician to a big-picture strategist.
This interactive workshop will give you an awareness of the essential skills and knowledge required for your new position. You will learn to utilise your technical expertise to your advantage, whilst gaining the tools to adapt your communication style and propel your leadership career.
Understand and acknowledge the transition
- Explore the principals of Strategic Leadership
- Key differences between a technical specialist and a strategic leader
- Assess the potential for successful leadership
Prepare for your leadership role
 - Utilise your technical knowledge to your advantage
 - Understand the impact of your strengths and weaknesses
 - Develop a professional development plan
Adapt your communication style 
- Communication with impact to different audiences
- Learn to communicate with confidence 
- Discover the power of mindfulness to enhance your communication
How to be the person others want to follow 
- Learn how to set your team up for success 
- Build on and gain your team's trust 
- Have empathy towards your team
GETTING HERE / THE LOCATION
Pullman Melbourne on the Park
192 Wellington Parade, Melbourne, Victoria, 3002, Australia
* Terms and conditions apply