#nav 2500

+
Powerful
Events

75000

+
Inspired Attendees

10000


Engaging Speakers

Browse Events
Liquid Learning is Leadership
Conferences, Training & Professional Development (CPD)
---
Liquid Learning connects you with inspiring leaders, experts and innovators to learn, network and be better.
We empower thousands of professionals through leadership conferences, exhibitions, and training workshops.
These learning experiences challenge people to take control of their career and become better versions of themselves.
Decades of professional development experience has taught us that leadership is the key to unlocking personal and professional success.
Start your leadership journey!
Virtual Workshops
---
Engaging training, led by experts, designed to boost skills fast. Practical and Interactive sessions designed to provide practical outcomes.
Browse Workshops
On Demand Training
---
On Demand Training can be delivered Virtually or In-house. Choose off the shelf or customised to your needs for maximum impact.
Browse On Demand
Conferences
---
Conferences connect professionals to learn, network and share knowledge. Perfect for an injection of ideas, inspiration and real-world insights.
Browse Conferences
Unlocking Potential for 5000+ Organizations
---

With an active and engaged audience of over 1,000,000 professionals,
our sponsors, partners and speakers enjoy unrivalled positioning as market leaders.
---
Sponsors
---
Develop your brand, build relationships with key decision makers and win new business.
Become a Sponsor
Media Partners
---
Expand your audience, strengthen your brand and secure benefits for your members.
Become a Partner
Speakers
---
Tell your story, share your expertise, raise your personal and professional profile.
Become a Speaker
LL Blog: News, insights and ideas to help you be better
Leadership blog, articles on personal growth, professional development and more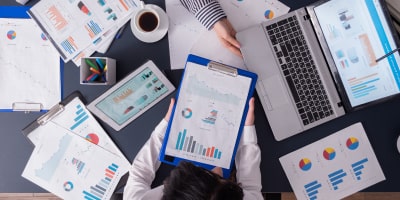 By Erika Rhein, 05 January, 2023
Project Management Made Easy: Tips for New Managers
All IT companies survive and become successful due to in-time project completions. And for the projects to be done on time, the managers should have the capability to accomplish the project operations no matter the obstacles that may arise. If you are a project manager new to handling a project, you should be well-prepared and confident to take on it. Each project is unique and has its own set of challenges. And you should not only be able to manage the project but also your team. How you are assigning tasks to each member and how they are fulfilling it also depends on your ability to manage.
Frequently Asked Questions
---
You can go to our Find an Event page and search by the relevant role or industry you work in. Alternatively, you can contact our Client Success team on 02 8239 9711 to discuss your specific needs.
Liquid Learning sponsorship and market access opportunities can be tailored to suit the needs of your business. Contact us through our Sponsor an Event page and one of our consultants can assist in customising a solution that meets your needs.
Check out our Careers page to see current opportunities, learn more about Our Values and what it's like to be a part of the Liquid Learning family.
We are always on the lookout for new speakers and facilitators, have a look at our Speakers page to find out more and put yourself forward.
Have a specific question?
---
Your message has been successfully sent!
---