Public Sector Women in Leadership Workshop
Developing, promoting and enabling executive women's leadership in the New Zealand Public Sector
December 13th - 14th, 2018
InterContinental Wellington
- Develop your individual leadership style
- Lead with emotional intelligence and authenticity
- Develop structured influencing techniques
- Embrace complexity, uncertainty and diversity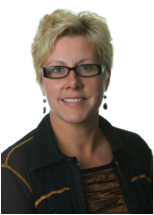 Ruth Hamilton
Ruth has extensive experience as an executive leader and consultant in governance, strategy, leadership, organisational performance, engagement, alignment, change and programme development.
She has worked extensively with governance boards, chief executives, leaders and teams in the development and delivery of complex transformational programmes.
As a trained Psychiatric Nurse she undertook further training in systems theory, action methods and group facilitation.
Managing Director
Splice Consulting
Hurry!
Event Starting In!
3 Days
More people? More savings!
3 - 4
Delegates
10%
Discount
5 - 7
Delegates
15%
Discount
8 +
Delegates
17%
Discount
Day One - 13 December
Day Two - 14 December
Public Sector Women in Leadership Workshop - 13 Dec - 07:00- 14:30
Workshop
Fundamental authentic leadership capabilities
• Capabilities, attributes and skills of an influential and authentic leader
• Developing personal worth, power and responsibility
• Embracing your diverse and inclusive leadership style
Maintaining resilience and authenticity through difficult times
• Techniques to maintain resilience
• Being an authentic leader
• Practising and maintaining integrity as a leader
Leading with Emotional intelligence
• Evaluating your EQ level and identifying opportunities for further growth and development
• Understanding your EQ and its impact on the way you are perceived as a leader
• Leveraging your EQ in the workplace
• Embracing qualities of empathy and understanding to become a better leader
Understanding your own leadership style
• Build self-awareness of leadership traits and how they align with organisational goals
• Recognising the demands of leadership and expectations of the organisation
• Understanding the expectations of team members and direct reports
• Developing a personal leadership plan
Ruth Hamilton Managing Director Splice Consulting
Workshop
High-level communication, influence and negotiation skills
• Managing emotions for positive and assertive communication and relationships
• Developing techniques of persuasion, negotiation and influencing with coaching skills and "conversational intelligence"
• Preparing for and having difficult conversations with confidence
Transformational leadership strategies to accelerate team performance
• Leveraging team dynamics to enhance performance
• Challenging, supporting and empowering others
• Managing uncooperative staff members
Driving change and innovation as a female leader
• Recognising and overcoming hurdles to change
• Trusting your intuition and stepping outside your comfort zone
• Embedding a positive change culture in an organisation
Action planning for leadership
• Developing a personalised approach: short and long-term
• Understanding challenges
• Sharing approaches to move your career forward
Ruth Hamilton Managing Director Splice Consulting
GETTING HERE / THE LOCATION
InterContinental Wellington
2 Grey Street, Wellington, 6011, New Zealand
+64-4-4722722
* Terms and conditions apply