360° Manager Summit
Learn how to conquer tough challenges and set yourself up for career success
January 29th - February 1st, 2019
Rendezvous Hotel, Melbourne
- Maximise leadership capability
- Strategically drive career progression
- Enhance communication & influence
- Establish high performing, engaged teams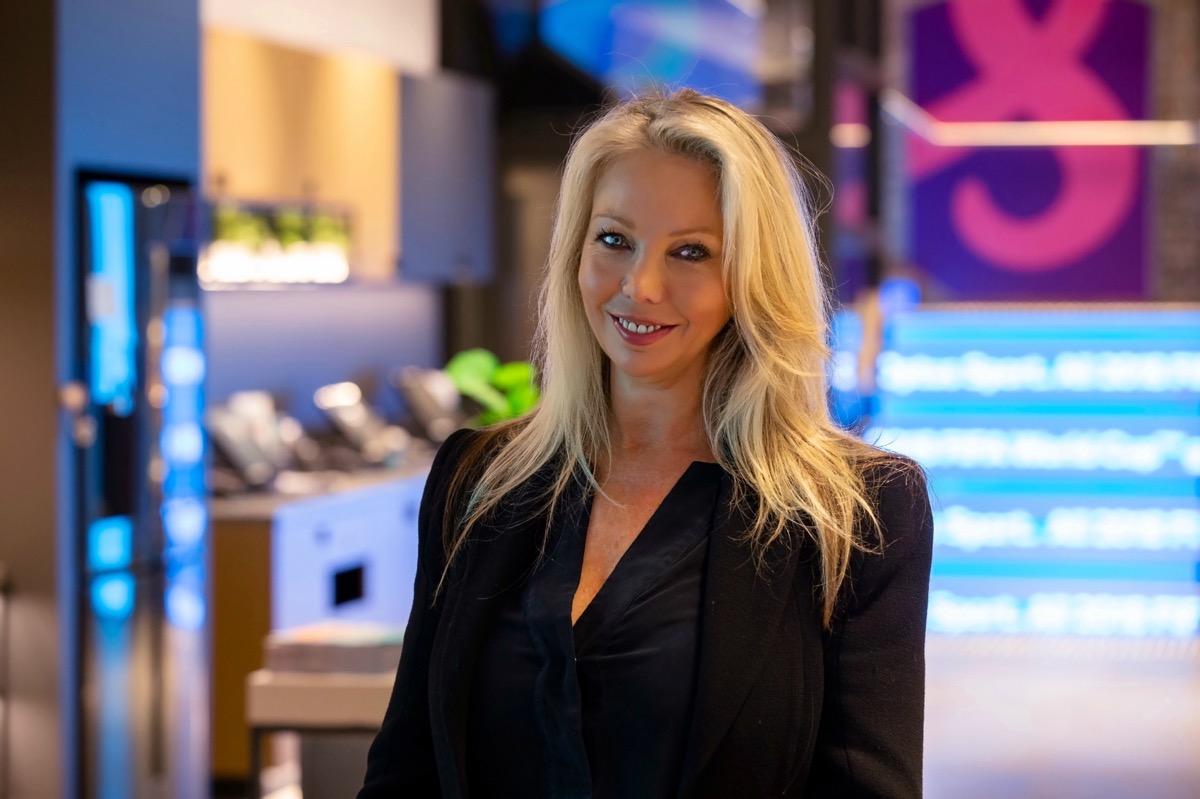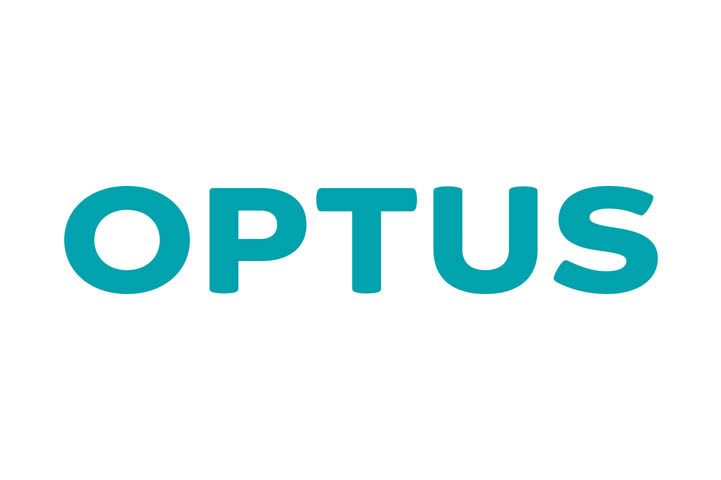 Frances Martin
Vice President Retail, Consumer Sales
Optus
Miranda Kovacic
Domain Lead, Employee Experience
ANZ


Kristin Lyons
Chief Information Security Officer
Australia Post


Nicole Wallis
Operational Services Manager
AGL Energy


Helen Flynn
National Quality Engineering Manager
Leidos

Hurry!
Current discount ending!
6 Days
More people? More savings!
3 - 4
Delegates
10%
Discount
5 - 9
Delegates
15%
Discount
10 - 14
Delegates
20%
Discount
15 +
Delegates
22%
Discount
Champion Your Management Approach
Morning start up with...
Get tips from the top
Relationship management for success
Leaders who ask
Connect to high performance
Navigate challenging conversations
Delegation in management
Lead through times of change
Morning start up with...
Pathways to progress
Network for success
Find the right path to career progression
Become the obvious choice
Understand the needs of your team
Take the next step in your management journey
Drive your career direction
Pre-Summit Workshop - 29 Jan - 09:00- 16:30
Workshop
The shift from peer to manager can leave many confused on how to successfully manage a strong team. The demands of leadership are underpinned with the need for strong self-confidence and delegation skills, which are crucial for a team's success.
In this workshop, you will learn how to undertake your new role, manage those that may have been your peers, have difficult conversations, report to new stakeholders and meet new expectations.
Understand different personalities and adapt to a team mentality
-Discover how to understand where your team are coming from
-Learn to develop a connection through empathising
-Establish an "all for one and one for all" thinking
Learn to balance your responsibilities with your team's needs
-Allow your team to connect and understand your responsibilities
-Learn the importance to hold yourself accountable
-Examine the impact of setting a good example for your team
Strategic management to communicate well
-Set team goals, give feedback and address performance issues
-Celebrate the wins that need celebrating to drive your team
-Find the communication style that has maximum impact on individuals
How to make confident decisions and solve problems
-Gain the confidence to make big decisions
-Learn how to approach issues holistically
-Understand when you should escalate an issue and when to take charge
Karen Williams Facilitator, Trainer and Coach Karen Williams
Conference Day 1 - 30 Jan - 08:55- 16:30
Case Study
Begin your day by welcoming Kristy Lyons, Chief Information Security Officer from Australia Post.
Kristin Lyons Chief Information Security Officer Australia Post
Case Study
Management can be an overwhelming whirlwind. Our keynote presentation will explore what you should expect from your new and existing teams as a manager and provide you with strategies for success.
-Discover the tricks of the trade
-Set the standard through leadership
-Generate your team's buy-in and belief
Miranda Kovacic Domain Lead, Employee Experience ANZ
Case Study
The strength of working relationships can decide the success of a team. If managed incorrectly, these relationships can often lead to tension and conflict that undermine your reputation as a leader. Associate Professor, Herman Tse, will give you the tools for successful relationship management.
-Balance personal and professional relationships
-Understand the truth of interpersonal comparison
-Develop the techniques to establish effective relationships
Herman Tse Associate Professor in Leadership Monash University
Expert Commentary
Questions engage people, build accountability and create insight. This session will add coaching competencies and questioning techniques to your leadership toolkit, enabling you to better engage, develop and lead your team.
-Build engagement and productivity
-Develop a strong team culture
-Ask more to tell less
Corrinne Armour Coach, Facilitator, Author, Mentor Speaker Corrinne Armour
Expert Commentary
Being able to connect genuinely and collaborate with others is a key skill every leader needs to master. Celeste will explore how you can create and influence a culture of contagious leadership and high-performance that starts with you.
- Find your link to success
- Create a high performance culture for you
- Manage stress and deadlines
Celeste Halliday Leadership and Business Performance Speaker, Trainer and Mentor Celeste Halliday
Panel
One of the hardest things you will have to do as a manager is have difficult conversations with people you have become close with. The need for these conversations will never cease, but you can learn how to abate them. Our panel of professionals will relay some of their experiences in managing what is often an uncomfortable position and ensure that you can support and be supported through difficult times.
-Balance emotions in difficult conversations
-Come from a place of support
-Know your objective
Kim Kerr Treasurer and Head of Insurance Newcrest Mining

Chris Sutton, B.Comm, B.A(Hons), M.Psych Director Human Resources Administrative Appeals Tribunal
Case Study
Spinning too many plates at once will inevitably cause stress and missed targets. This case study will show you how to utilise your team's skills, giving you the time to lead successfully and your team the opportunity to take on new challenges.
-Be comfortable with delegation
-Delegate for time management
-Learn to align expectations
Helen Flynn National Quality Engineering Manager Leidos
Case Study
Leadership success hinges on your ability to keep teams aligned with business needs and having difficult conversations where necessary. This session will teach you how to align your team and keep them accountable to one another, ultimately allowing them to cultivate their own success.
-Align your team with the organisation
-Manage difficult conversations
-Create a culture of change champions
Conference Day 2 - 31 Jan - 08:55- 16:35
Case Study
Begin your day by welcoming Frances Martin, Vice President of Retail at Optus
Frances Martin Vice President Retail, Consumer Sales Optus
Case Study
As a manager it can be difficult to know what next step is necessary for progression. In this session, you'll learn how to explore your options and position yourself for career advancement.
-Position yourself on the path you want
-Create a ready transition plan
-Discover your direction
Nicole Wallis Operational Services Manager AGL Energy
Case Study
Ask any successful leader how they got where they are and they will tell you about the networks they made and a mentor who guided them. A mentorship will keep you in line with your goals and open you up to networks previously unseen.
-Discover the value of a true mentorship
-Understand the role networking plays 
-Become receptive to constructive criticism
Caroline Stainkamph Head of Business Management & Transformation Computershare
Panel
Managers are required to be adaptable in their roles, so why would this expectation change for their own career progression? Our panel of experts will discuss the twists and turns of their careers that have helped them find career success.
-Be adaptable to a changing market
-Find the path meant for you
-Learn to scan your horizon
Jane Olsen Executive Director, Shared Service Provider Department of Treasury and Finance VIC

Eileen Armato Executive Director, Public Support Services Victoria Police

Rachel Jones Senior Finance Manager Coles

Jake Hill Technology Enablement and Digitisation Lead Telstra

Matthew Watson Chief Customer Technology Advisor Salesforce

John Cunningham Head of Creative Urban Places City of Melbourne

Edward Buckingham Director of Engagement Monash University
Case Study
When looking for promotion opportunities, how do you position yourself to be in the right place at the right time? Learn how to make sure your name is being passed through the appropriate channels to further your development and increase your opportunities towards a successful career.
-Learn how to position yourself for success
-Become invested in your development
-Find your elevator pitch
Juliette Cox Director, Knowledge, Privacy and Records Department of Education and Training VIC
Expert Commentary
Managing a team means managing a mix of personalities. Arm yourself with the ability to understand, empathise with and nurture your team while making sure they all feel supported.
-Relate, empathise and inspire your team to succeed
-Manage yourself to manage your team
-Foster professional relationships within your team
Richard Day "Potentialist" & High Performance Coach The Life and Business Leadership Institute
Roundtable
Management is an ever changing environment. Even the most successful leaders will tell you that it doesn't matter what level you're sitting on, the complexities of management will always remain. Join us for one final interactive session to reflect on key insights and takeaways from the last two days.
-Key takeaways from the conference
-Strategies to implement new strategies into your work life
-Create an action plan to step up and reach the next level
Rhiannon Bush Life and Leadership Coach
Post-Summit Workshop - 1 Feb - 09:00- 16:30
Workshop
It's easy to get lost in the day-to-day of your job once you have begun to meet regular KPIs. Before managers can take the next step in their careers, they need to develop the skills necessary to make them shine as the obvious choice to their leaders. Take time to understand all the decision-making processes for promotion and how to position yourself for success.
Understanding how to position yourself for the next step
-Discover who can guide you to the right place
-Understand what considerations will be made in promotion
-Learn how to stand out in a crowd
Begin positioning yourself correctly for promotion
-Begin implementing strategic positioning today
-Understand what options are present to level yourself up
-Examine the direction you positioning yourself in
Standing out as an obvious choice
-Ascertain how to align your strengths to stand out
-Create strong professional relationships through trust and credibility
-Increasing your personal presence within the decision-making process
Stepping into control of your own career path
-Take a step back and understand where you are now
-Identifying target markets based on aspirations
-Understand how to utilise outside advice
Richard Day "Potentialist" & High Performance Coach The Life and Business Leadership Institute
GETTING HERE / THE LOCATION
Rendezvous Hotel, Melbourne
328 Flinders Street, Melbourne, VIC, 3000, Australia
+61 3 ­­9250 1888
* Terms and conditions apply