Innovative Dynamic Executive Assistant
Next level of excellence for EAs, PAs, Office Managers and Executive Support
January 31st - February 1st, 2019
Novotel Sydney Darling Square
- Proactive self-management for executive support excellence
- Develop and maintain resilience in a high pressure, high volume environment
- Manage expectations and manage up
- Influence with integrity (power without power)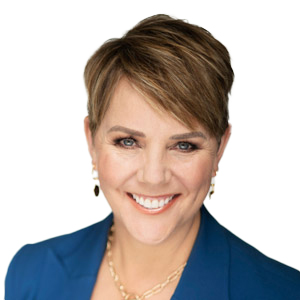 Liz Van Vliet
Liz is a certified Coach, Consultant, Trainer, Speaker and Podcast Host. Her business 'Being Indispensable' aims to create content that interest you, content that inspire you and contents that helps you not only survive but thrive as an executive assistant, personal assistant or whatever sort of assistant you describe yourself as. Liz generates "aha" moments. Inspiring, encouraging, motivating and empowering, Liz will educate, inform and help you to develop the skills to reach your full potential.
Certified Coach, Consultant, Trainer and Podcast Host
Being Indispensable
Hurry!
Current discount ending!
10 Days
More people? More savings!
3 - 4
Delegates
10%
Discount
5 - 9
Delegates
15%
Discount
10 - 14
Delegates
20%
Discount
15 +
Delegates
22%
Discount
Day One - Resilience, Influence and the Fine Art of Managing Up
Day Two - Conflict, Calendars and Career Planning (with EQ)
IDEA Workshop: Innovative Dynamic Executive Assistant - 31 Jan - 08:30- 16:30
Workshop
Proactive self-management for executive support excellence
- Navigate organisational politics and tackle complex conversations
- Respond proactively to challenging situations and changing environments 
- Create strong professional relationships by establishing trust and credibility
- Project empathy and in control of a situation
Develop and maintain resilience in a high pressure, high volume environment
- Develop emotional resilience to maintain composure during times of conflict
- Strategies to initiate sensitive conversations and effectively raise concerns
- How to effectively manage high level and high volume workloads
- Increase confidence to broach sensitive topics across your organisation
Manage expectations and manage up
- Build an authentic and influential relationship with your manager
- Optimise time with your manager and optimise your manager's time
- Gain full engagement from your executive during times of high pressure 
- Explore communication strategies to address difficult conversations
Influence with integrity (power without power)
- Develop the ability to build rapport and maintain relationships
- Find your communication style to maximise your influence on key decisions
- Remain authentic when faced with making difficult decisions
- Foster relationships of trust
Liz Van Vliet Certified Coach, Consultant, Trainer and Podcast Host Being Indispensable
Workshop
Get across the issues, work across the business
- See past your own sphere and work with sensitivity
- Increase personal presence within the executive office and model behaviour
- Proactively manage expectations to operate autonomously
- Anticipate needs and prioritise to protect your time (and your manager's)
Positive communication and Emotional Intelligence (EQ)
- Discover the ability to assess and measure EQ in yourself and others
- Understand your EQ and its impact on the way you are perceived
- Leveraging your EQ in the workplace
- Communication styles - you get back what you give out
Effectively engage with different (and sometimes difficult) personalities
- Deal with a range of personalities in high pressure situations
- Navigate challenging situations and effectively communicate compromise
- Understand different communication styles to best resolve conflict
- Effectively deal with ambiguity
Balance your workload and active career planning
- Manage and maintain work-life balance with an ever-increasing workload
- Project and predict - best practice calendar and diary management fundamentals
- Establish a leadership mindset that will accelerate your career development
- Develop a personal action plan and practical strategies to implement 
Liz Van Vliet Certified Coach, Consultant, Trainer and Podcast Host Being Indispensable
GETTING HERE / THE LOCATION
Novotel Sydney Darling Square
17 Little Pier Street, Sydney, NSW, 2000, Australia
02 8217 4000
* Terms and conditions apply