Higher Education Women's Leadership Workshop
Clear and practical strategies for enhanced leadership capability and career success in Higher Education
February 12th - 13th, 2019
Cliftons Melbourne
- Recognise your key unique strengths as a leader
- Understand how to exercise leadership and the impact it has upon others
- Gain an insight into alternative leadership styles that will enable you to maintain authenticity
- Identify different techniques that will aid strategic communication and relationships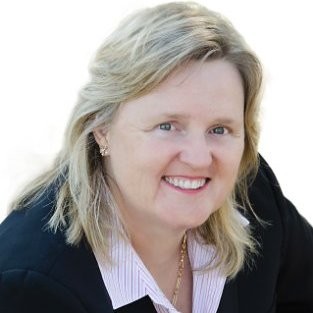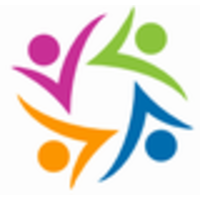 Karen Whittingham
Karen is one of Australia's leading executive management development specialists who has worked with thousands of executives to transition them into senior leadership roles quickly and effectively. She is an Organisational Psychologist passionate people's success and facilitating their careers to rise. Karen's workshops are best described as practical, hands-on, personally relevant and enjoyable.
Director/Lecturer at UNSW
Impact Psychology Pty Ltd
Hurry!
Current discount ending!
About 1 Month
More people? More savings!
3 - 4
Delegates
10%
Discount
5 - 7
Delegates
15%
Discount
8 +
Delegates
17%
Discount
Day One - Tuesday 12th February 2019
Day Two - Wednesday 13th February 2019
Workshop - 12 Feb - 08:30- 16:30
Workshop
Stepping into a leadership role is an important and exciting part of career progression. However, it is a major transition that requires a completely new skill set. Higher education professionals are often promoted into leadership roles based on their value as a team member. Conversely these skills that allowed them to excel as a team member do not align with those of a successful leader. As a result, emerging leaders must assess and develop their leadership skill set.
With so many inspirational female leaders in higher education, it is easy for aspiring leaders to mimic leadership traits they find attractive. However, it is imperative for them to define their own unique leadership style, building on their strengths and acknowledging their weaknesses. As both an academic and corporate leader in higher education, it is not uncommon for leaders to put a surplus emphasis on their technical knowledge, rather than focusing on their leadership skill set. Although it is important to have an up to date understanding of their discipline, managers looking to progress must invest in the development of the skills and strategies necessary to self-lead and effectively lead teams.
In today's workplace women leaders face many challenges and demands. These can prevent them from using the opportunity of reflection to reflect on our role, actions, experiences, results and the opportunities before them. This workshop will empower and inspire emerging leaders to invest time and thought into reviewing and committing to their leadership potential. This aims to enable participants to bring more of their authentic selves to the way they lead. Explore: 
Developing self-awareness and authenticity
·        Values-based leadership; what it means to be an authentic leader
·        Identifying your key strengths and potential derailers as a leader
·        Identifying how best to utilise your optimal leadership style within the context of your organisation
High level communication, influence and negotiation
·        Managing emotions for positive and assertive communication and relationships
·        Developing techniques of persuasion, negotiation and influencing with coaching skills and "conversational intelligence"
·        Preparing for and having difficult conversations with confidence 
Developing self and others with "reflective leadership"
·        Clarifying the benefits of reflective practice in leadership
·        Developing the skills and capacity for reflective practice
·        Using reflective practice to influence the quality of the culture through the quality of relationships
Strategic career progression
·        Everyday career management practices and creating a personal leadership plan
·        Maximising existing relationships and networks and building new ones for professional opportunities
·        Skills and approaches in managing your image and visibility without feeling you are "selling yourself"
Karen Whittingham Director/Lecturer at UNSW Impact Psychology Pty Ltd
Workshop
Leading and managing in Higher Education brings challenges few other professions experience. In this constantly evolving sector, the ability to provide visionary and innovative strategic leadership is essential. Higher education leaders have the opportunity to drive positive workplace culture, improve staff engagement, and implement innovative change. Executed successfully, this can create heightened productivity among students and staff, resulting in improvements to the bottom line and satisfied stakeholders. However, in order to do so, leaders must develop strategies to effectively influence under pressure and manage a team through turbulent times.
In higher education, where gender diversity is still an issue at the executive level, women leaders play an important role in leading transformation, facilitating transitions and driving high performance. While change may be different from one scenario to another, understanding the key skill-set of a change leader will enable female leaders to drive team performance in diverse situations and emerge as an influential leader.
This interactive workshop will focus on providing leaders with the tools they need to tackle adversity and lead change. Expert facilitation and encouraged interactivity will allow delegates to explore the unique skills required to lead a team effectively and add value to their university. Practical and interactive sessions will equip delegates with the strategies and techniques that will enable them to drive change, lead a team through crisis and take their leadership to the next level. Explore:
Transformational leadership strategies to accelerate team performance
·        Leveraging team dynamics to enhance performance
·        Challenging, supporting and empowering others
·        Managing uncooperative staff members
Driving change and innovation as a female leader
·        Recognising and overcoming hurdles to change
·        Trusting your intuition and stepping outside your comfort zone
·        Influencing positive change culture in an organisation
Remaining productive in a crisis
·        Building resilience to thrive under pressure
·        Supporting your team and engaging others to deliver
·        Debriefing after crisis - providing and accepting feedback
Action Planning for Leadership
·        Developing a personalised approach: short and long term
·        Understanding challenges
·      Strategies to take the next step
Karen Whittingham Director/Lecturer at UNSW Impact Psychology Pty Ltd
GETTING HERE / THE LOCATION
Cliftons Melbourne
Level 1, 440 Collins St., Melbourne, VIC, 3000, Australia
+61 3 9993 9999
* Terms and conditions apply