Lead with courage and authenticity
Elizabeth Carroll

Chief Legal Counsel

IP Australia

Kirsty Dwyer

Chief Executive, People & Diversity

University of Canberra

Ciara Spencer

Assistant Secretary, Law Enforcement Policy

Department of Home Affairs

Kate Chambers

Chief Financial Officer

ACT Health Directorate

Donna Sill

Lieutenant Commander

Royal Australian Navy

Bianca Russell

Chief Executive Officer

St John Ambulance ACT

Jane McGuiggan

Head of Operations

Leidos

Alex Allars

Executive Manager, Wellbeing & Safety

Commonwealth Scientific and Industrial Research Organisation

Nina Gbor

Chief Executive Officer & Founder

Eco Styles

Fiona Mackrell

Director, Future Munitions, Legal and Commercial

Thales

Katherine Delbridge

Director of Corporate Affairs

CropLife Australia

Julie Okely

Chief Executive Officer & Founder

Dilkara

Stephanie Tyrrell

General Manager

Calvary Retirement Communities

Cass Coleman

Acting Director, Environment Protection Division

Department of Environment and Energy

Jason Borton

Executive Branch Manager

ACT Education Directorate

Sally Dooley

Leadership Coach, Facilitator & Speaker

Sally Dooley

Jason Duarte

Head of Public Sector & Institutional Banking

Westpac

Jo Schumann

Principal

Schumann & Fisher

Liz Tilley

Leadership Coach

Liz Tilley Coaching

Pamela Kinnear

Principal

Kinnford Consulting

Peta Swarbrick

President

Canberra Women in Business

Dr Karen Whittingham

Director

Impact Psychology Pty Ltd

Jo Metcalfe

Global Strategy Development Leader

GHD Pty. Ltd.

Ross Lederhose

General Manager, Defence

DXC Technology

Catherine Walsh

Assistant Secretary, People Services Branch

Department of Veterans' Affairs
- Overcome resistance to your leadership as a woman
- Enhance your leadership skills with the best coaches in Canberra
- Lead positive culture changes to carve a path for women's advancing careers
- Explore authentic leadership and what it means for women
Leadership communication toolkit
Connect, create, collaborate
The future is female
Freedom to be flexible
A team approach to career transitions
Ask the experts
Making male allies
'Carpe diem' & other affirmations for a full career
Change leadership - Get ahead of the game
Step one: mentor - Step two: sponsor
Develop diverse & dynamic teams
Authentic leadership for empowered women
From little things big things grow
Reflect, respond, resolve
Workshop Day One
Workshop Day Two
Pre-Summit Workshop

09 Dec
Workshop
Leadership and communication go hand in hand. The number one tool you have in the practical implementation of your understanding of expert leadership is your capacity to communicate with sensitivity to the nuances of any given circumstance. This one-day experiential workshop will explore practical approaches to enhance your leadership acumen through powerful communication tools. 
Module 1 - Leadership essentials
- Evaluate leadership styles in today's workplaces
- Assess your own leadership style
- Develop your personal leadership brand
Module 2 - Empowered communication
- Master empowered and empowering communication styles
- Present with confidence and authority
- Hone your non-verbal communication skills
Module 3 - Self-leadership
- Analyse your leadership blindspots
- Explore the neuroscience of leadership
- Tame your inner critic and leverage your inner coach
Module 4 - Practical leadership
- Establish boundaries to manage demanding workloads and quarantine your personal life from work
- Manage different personalities in your team
- Plan for and navigate difficult conversations
Liz Tilley Leadership Coach Liz Tilley Coaching
Case Study
Women's advancement in the workforce has come a long way in the last one hundred years, from barely being admitted at all, to women occupying some of the top jobs in the world. Elizabeth invites you to get ready to push yourself, to practice courageous authenticity, and to imagine innovative new approaches for crossing the final obstacles to gender equity.
- Understand the qualities of an effective leader
- Explore the growth potential waiting just outside your comfort zone
- Discover your authentic leadership style
Elizabeth Carroll Chief Legal Counsel IP Australia
Case Study
The new zeitgeist privileges care over combat, encouraging an emotionally intelligent, nurturing approach to leadership. For a lot of women, this 'revolutionary' approach seems familiar. When it comes to leadership, women have been ahead of the game for a long time. But there are still nay-sayers, and when you encounter them, you'll need the courage of your convictions to lead through resistance. 
Bianca shares her experiences leading an organisation-wide culture change.
- Harness your differences as a woman leader 
- Breakthrough resistance to your leadership
- Turn around toxic cultures
Bianca Russell Chief Executive Officer St John Ambulance ACT
Case Study
According to the McKinsey, Workplace Gender Equity Agency, and Business Council of Australia report, Women in Leadership, one of the top ten strategies to improve women's participation is providing flexible work arrangements. The benefits are widespread, improving work-life balance, job satisfaction, and productivity.
- Understand the business benefits of flexibility
- Explore approaches to flexible work
- Normalise flexible work arrangements
Jane McGuiggan Head of Operations Leidos
Case Study
One of the biggest stumbling blocks in a woman's career is the working time lost to care responsibilities. To overcome this obstacle, we must form supportive coalitions of family, colleagues, and self. Stephanie reflects on how she transitioned into and out of maternity leave with support from her employer and family.
- Manage your wellbeing through change
- Create a supportive team culture
- Prepare your team for your transition
Stephanie Tyrrell General Manager Calvary Retirement Communities
Expert Commentary
Leadership coaches Liz, Sally and Josephine explore core leadership capabilities in power-packed flash presentations, followed by an open panel discussion where you can pick their brains. You will hone your skills in boundary-setting and assertiveness, develop strategies to manage small teams with ease, and explore coaching techniques to boost team performance.
- Hone your skills in boundary-setting and assertiveness
- Develop strategies to manage small teams with ease
- Explore coaching techniques to boost the performance of your teams
Sally Dooley Leadership Coach, Facilitator & Speaker Sally Dooley

Jo Schumann Principal Schumann & Fisher

Liz Tilley Leadership Coach Liz Tilley Coaching
Panel
Reams of literature on women's advancement in the workforce overwhelmingly say the same thing: more women in leadership is good for business. If the business case is clear, why are women still trailing men two to eight at management level, and one to nine at CEO level in major corporations? The Diversity Council of Australia suggests we need to engage men in the conversation.
- Understand the wins for men in the fight for gender equity
- Make a case for gender equity in the domestic and professional spheres
- Engage men in productive, compassionate conversation
Kate Chambers Chief Financial Officer ACT Health Directorate

Donna Sill Lieutenant Commander Royal Australian Navy

Jason Borton Executive Branch Manager ACT Education Directorate

Jason Duarte Head of Public Sector & Institutional Banking Westpac

Ross Lederhose General Manager, Defence DXC Technology
Case Study
One of the great things about the feminist movement is the sense of community and unity. But just as much as we need to have each other's backs, we need to have our own. We need the courage to seize opportunities, take risks, and take ownership of our careers. 
- Liberate yourself from fear of change
- Know when to leap at an opportunity
- Back yourself and your ambition
Catherine Walsh Assistant Secretary, People Services Branch Department of Veterans' Affairs
Case Study
Threats to Australia's law enforcement and national security landscape are rapidly changing. Traditional strategies are becoming less effective in defeating threats. Bold and proactive leadership is required to adjust the way we work: as leaders, we must ensure our teams are innovative and agile to stay ahead. Ciara reflects on her experience in government agencies and the Department of Home Affairs managing teams through change.
- Embrace change as an opportunity for growth
- Communicate your strategic vision
- Inspire excitement and hunger for new opportunities
Ciara Spencer Assistant Secretary, Law Enforcement Policy Department of Home Affairs
Case Study
Mentoring is considered a 'soft' solution to career advancement, and it's argued that it's better to engage in sponsorship. But how do you secure a sponsor, or agree to sponsor, if you haven't yet built the professional trust necessary? Mentoring may be the answer.
- Understand the inter-relatedness of mentoring and sponsoring
- Establish a vibrant culture of sponsorship
- Engage your organisation in a stakeholder-driven women's advancement initiative
Jo Metcalfe Global Strategy Development Leader GHD Pty. Ltd.
Case Study
A recent study released by Forbes identified diversity as a core driver of business innovation. You understand the business case for diversity, now you need tried and tested strategies for acquiring diverse talent and harnessing the dynamism of your teams.
- Identify obstacles to diversity in your recruitment strategies
- Develop inclusive leadership practices to get the best out of your diverse team
- Retain your best and brightest for sustained innovation
Kirsty Dwyer Chief Executive, People & Diversity University of Canberra
Panel
'Authentic leadership' is all the rage in leadership thinking. Many of its principles are intuitive for women - be sincere, don't fear vulnerability, be self-aware. But as a woman leader, authentic leadership means owning your womanhood, even in the face of resistance and doubt.
- Understand your inherent strengths as a woman leader
- Plan to overcome resistance to your leadership
- Develop your self-awareness
Alex Allars Executive Manager, Wellbeing & Safety Commonwealth Scientific and Industrial Research Organisation

Nina Gbor Chief Executive Officer & Founder Eco Styles

Fiona Mackrell Director, Future Munitions, Legal and Commercial Thales

Julie Okely Chief Executive Officer & Founder Dilkara

Cass Coleman Acting Director, Environment Protection Division Department of Environment and Energy

Peta Swarbrick President Canberra Women in Business
Case Study
Driving meaningful and sustainable change is a multi-faceted endeavour. Grass-roots activism and strategic corporate engagement might seem inherently incompatible, but Katherine has done both with success. Katherine reflects on her community-driven efforts in the disability sector, and her government relations work in agriculture, sharing insights for application in the gender equity movement.
- Get a big-picture perspective on driving change
- Explore different strategies for engaging stakeholders from the community and government
- Identify opportunities to advance the gender equity movement in your own life
Katherine Delbridge Director of Corporate Affairs CropLife Australia
Roundtable
After two enriching days of connecting, creating, and collaborating, it's time to consider the key inspirations from your experience. Your chair leads you and your fellow delegates in an interactive reflective discussion.
- Share your insights
- Learn from the perspectives of your peers
- Make a plan to implement your learning
Pamela Kinnear Principal Kinnford Consulting
Post Summit Workshop

12 Dec - 13 Dec
Workshop
Develop self-awareness and authenticity
- Values-based leadership - what it means to be an authentic leader
- Identify your key strengths and potential de-railers as a leader
- Identify how best to utilise your optimal leadership style within the context of your organisation
High level communication, influence and negotiation skills
- Manage emotions for positive and assertive communication and relationships
- Develop techniques of persuasion, negotiation and influencing with coaching skills and "conversational intelligence"
- Prepare for and have difficult conversations with confidence
Develop self and others with "reflective leadership"
- Clarify the benefits of reflective practice in leadership
- Develop the skills and capacity for reflective practice
- Using reflective practice to influence the quality of the culture through the quality of relationships
Strategic career progression
- Everyday career management practices and creating a personal leadership plan
- Maximise existing relationships and networks and building new ones for professional opportunities
- Skills and approaches to manage your image and visibility without feeling you are "selling yourself"
Dr Karen Whittingham Director Impact Psychology Pty Ltd
Workshop
Transformational leadership strategies to accelerate team performance
- Leverage team dynamics to enhance performance
- Challenge, support and empower others
- Manage uncooperative staff members
Drive change and innovation as a female leader
- Recognisie and overcome hurdles to change
- Trust your intuition and step outside your comfort zone
- Embed a positive change culture in an organisation
Remain productive in a crisis
- Build resilience to thrive under pressure
- Support your team and engage others to deliver
- Debrief after crisis - provide and accept feedback
Action planning for leadership
- Develop a personalised approach - short and long-term
- Understand challenges
- Share approaches to move your career forward
Dr Karen Whittingham Director Impact Psychology Pty Ltd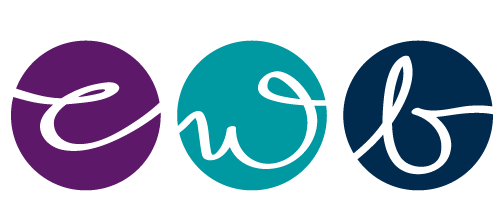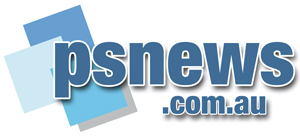 Become a Partner
Hyatt Hotel, Canberra
120 Commonwealth Avenue, Canberra, ACT, 2600, Australia
+61 2 6270 1234
More people? More savings!
3 - 4
Delegates
10%
Discount
5 - 9
Delegates
20%
Discount
10 +
Delegates
30%
Discount
* T&Cs apply
Hurry!
Event Finishing In!
4 Days