4th Women in Super & Wealth Management Leadership Summit
Supercharge your leadership potential to confidently navigate change
September 10th - 13th, 2019
Primus Hotel Sydney
- Develop your distinct leadership profile
- Build the resilience to thrive through turbulent times
- Nurture high-performing, adaptive teams
- Empower future female leaders
Vicki Doyle
Vicki joined Rest as CEO in May 2018, bringing more than 17 years' senior executive leadership experience in superannuation, insurance, wealth management and banking. Vicki's experience includes executive leadership roles at some of Australia's largest financial services organisations. She has an extensive background in distribution, strategic marketing, digital, fund operations and contact centres, customer strategy and design and product management. Vicki is passionate about simplifying and de-mystifying superannuation to help all Australians achieve their best retirement outcomes and continuing Rest's journey in providing a market leading fund for our members.
Chief Executive Officer
Rest Super
Sally Loane
Chief Executive Officer
Financial Services Council


Lucy Foster
Joint Chief Executive Officer
Generation Life Limited


Catherine van der Veen
Joint Chief Executive Officer
Generation Life Limited


Katie Docherty
Chief Operating Officer, Retail Banking & Wealth Management
HSBC Australia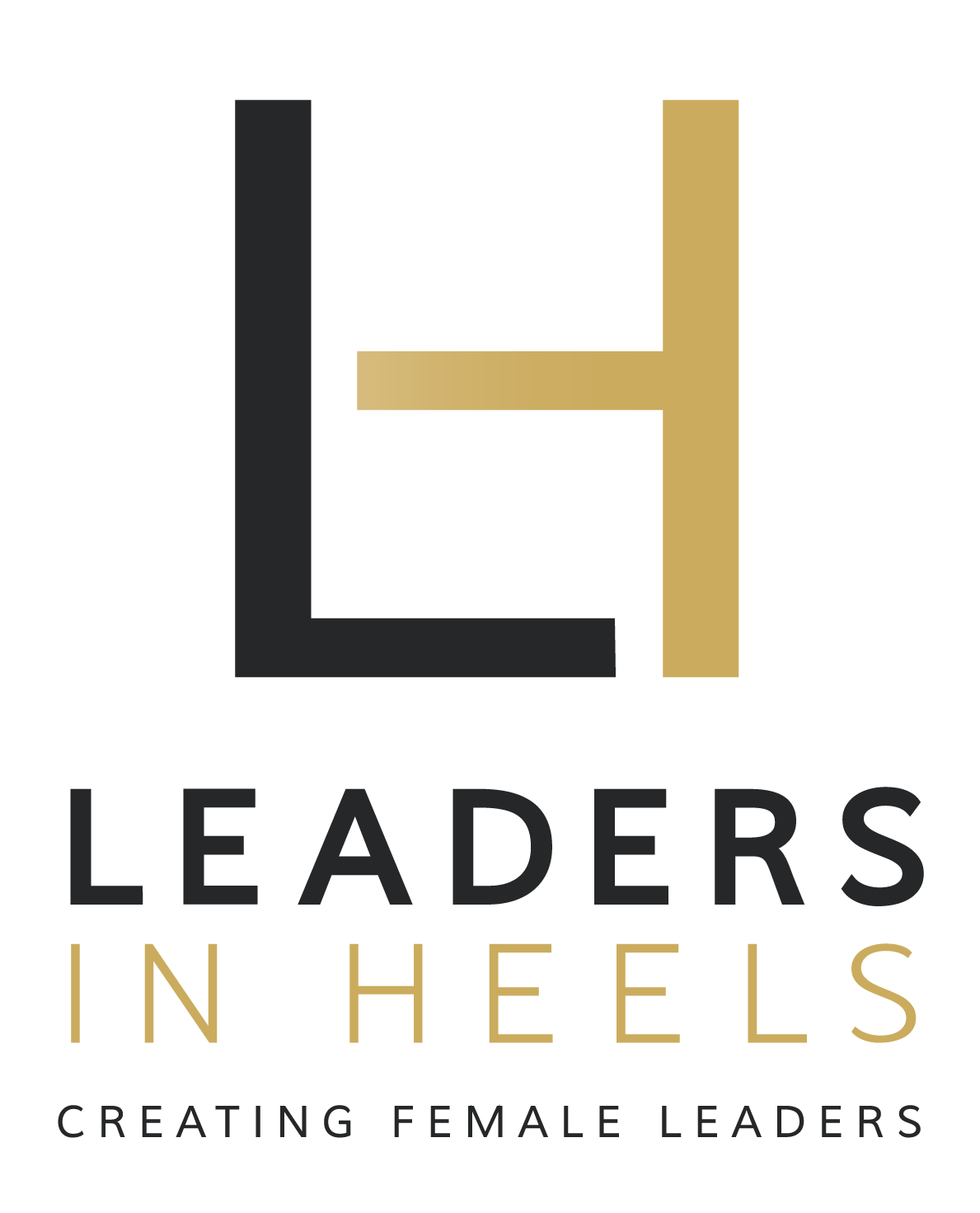 Hurry!
Event Starting In!
18 Days
More people? More savings!
3 - 4
Delegates
15%
Discount
5 - 9
Delegates
20%
Discount
10 - 14
Delegates
25%
Discount
15 +
Delegates
30%
Discount
*Only one discount applies at any given time.
Build your brand & position yourself for leadership
Achieve your leadership dreams
Invest in your success
Job sharing - The power of two
Lift as you lead
Overcome impostor syndrome
Diversity - It's not nice, it's necessary
Break barriers
Inspire innovation in your team
How courage & resilience can help you bounce back after a setback
Pay it forward
Speed mentoring
Advice to my younger self
Lead through industry change
Define your next steps
Nurture Resilience to Thrive Through Change
Pre-Summit Workshop

10 Sep
Workshop
Building a reputation as a future leader requires you to distinguish your brand and communicate with credibility. While each of us has unique skill sets and come from different backgrounds, it is imperative that you maintain a clear understanding of who you are, what you want and the steps you need to take to get there. This workshop will help you to create your personalised plan of action and set you on your way to success.  
Self-assessment - Understand your values
- Values-based leadership
- Self-awareness and its impact on leadership capability
- Self-awareness evaluation
Develop your distinct brand
- Leverage your brand and reputation within financial services
- Carve your niche 
- Understand and present an authentic self
Showcase credibility and competence 
- Become a confident and assertive communicator
- Convey leadership presence 
- Lead by example 
Position yourself for leadership 
- Create SMART goals
- Articulate your goals to those who can help
- Form an action plan and define next steps forward
Case Study
Great leadership starts with self-awareness. Identifying your unique strengths and incorporating them into your leadership style can help you stand out from the crowd. 
- Grow self-awareness
- Embrace your female edge 
- Craft your confidence 
Vicki Doyle Chief Executive Officer Rest Super
Case Study
Being agile and adaptive are critical leadership abilities. Carolyn will share her story and learnings from various industry changes, including the value of being dynamic to stay ahead of the curve.
- Resharpen your toolkit
- Acknowledge when to change
- Stay relevant in an evolving industry
Carolyn Holmes-Hannaford Regional Director & Vice President Dimensional Fund Advisors
Case Study
Flexible working can be a fantastic solution to mastering a healthy work-life balance. These job-sharing CEOs will share their story of how they have made this work for them, their team, and their organisation.
- One plus one equals three; flex and forge ahead 
- Benefits for the customer, team, shareholder, risk, and you
- Three simple steps to starting a job share and making it work  
Catherine van der Veen Joint Chief Executive Officer Generation Life Limited

Lucy Foster Joint Chief Executive Officer Generation Life Limited
Case Study
Managing and mentoring an agile team is a tricky task. To empower the next generation of leaders, you must understand the importance of supporting your team and helping them thrive.
- Mentor as you manage
- Identify opportunities for your team
- Leverage individuals strengths
Michael Dundon Chief Executive Officer VicSuper
Panel
Whether it's moving into a senior role, changing organisations, or leading a new team - leadership can be daunting. Our panel will share their experiences of feeling like an impostor and the ways they have taken ownership of their success to overcome this.
- Develop executive presence
- Be confident in the value you bring
- Cultivate your credibility
Sophie Dodson Executive Director Goldman Sachs Asset Management Australia

Cathy Howard Head of Enterprise PMO Cbus Super Fund

Kate Howitt Portfolio Manager Fidelity International

Rebecca Pope Head of Intermediary Vanguard Investments
Case Study
Finance companies with a high percentage representation of female leadership outperform businesses with low representation. Since 2016, HESTA has been named an Employer of Choice for Gender Equality, hear how HESTA influenced the changes to make gender balance a reality.
- Attract and retain female talent
- Build a workplace culture based on inclusion and respect
- Drive organisational change
Lisa Samuels Executive, Marketing & People HESTA
Case Study
Women possess natural strengths that are perfect for leadership leverage. Christina will share the story of how Verve is building the financial power of women by enhancing knowledge and building confidence.
- Leverage your soft skills
- Understand female clientele's unique needs, goals, and views
- Women empowering women
Christina Hobbs Co-Founder & Chief Executive Officer Verve Super
Case Study
Innovation will help your organisation grow and stand out from the competition. So as a leader, it is your role to encourage and enable creativity.
- Apply agile principles to leadership
- Inspire and encourage new ideas and perspectives
- Empower your team to make decisions and take action
Katie Docherty Chief Operating Officer, Retail Banking & Wealth Management HSBC Australia
Case Study
In recent times, the Super and Wealth management industry have been under scrutiny. As a leader, it is essential to be courageous and remain resilient through turbulent times.
- Develop your resilience
- Rebuild trust internally and externally
- Turn obstacles to opportunities
Sally Loane Chief Executive Officer Financial Services Council
Panel
The benefits of mentoring are myriad for the mentor and mentee. In this collaborative session, learn how a mentoring relationship requires both parties to take responsibility for its development.
- Build the relationship
- Benefits of reverse mentoring
- Give and receive feedback
Camilla Love Managing Director eInvest

Matthew Leung Account Manager Schroders

Julia Weng Portfolio Manager/Analyst Paradice
Break-Out Session
This interactive exercise will give you the chance to put theory into practice.
Panel
What do Super and Wealth management's most senior leaders know now that they wish they had known then? Our panel will reflect on their career choices and share advice for achieving personal and professional success.
- Lessons learned on the road to success
- Reflect on challenges and opportunities
- Advice to leaders of the future
Belinda Bible Chief Operating Officer, Investment Banking & Capital Markets Credit Suisse

Kelly Cantwell Group Executive, Service Operations Hostplus

Eylem Kamerakkas Head of Managed Accounts Product Macquarie Group

Lucy Hehir Agile Transformation Lead MLC Super
Case Study
The superannuation system is one of the most highly regulated sectors in the Australian economy, governed by a plethora of legislation, regulation, and prudential standards. As a leader, it is vital that you equip yourself and your team with the skills required to manage change.
- Leverage adaptive leadership
- Upskill your team
- Thrive through turbulence
David Bryant Chief Executive Officer, Wealth & Capital Markets / Chief Investment Officer Australian Unity
Roundtable
Discuss challenges and collaborate to find solutions that will propel your leadership career and help you lead through change.
- Reflect on key takeaways
- Create SMART goals
- Form your plan of action
Julie Alexander Chief Executive Officer Changing Change International (CCI)
Post-Summit Workshop

13 Sep
Workshop
The effects of the Royal Commission and changing standards on the Super and Wealth Management industry have highlighted the importance of adaptability and resilience as critical skills for leaders. To succeed in this tumultuous climate, you must create a change-ready culture and build the perseverance to lead through uncertainty. This workshop will equip you with the strategies to deal with pressure, help you navigate change, and bounce back when things don't go to plan. 
The nature of change
- Understand change and how individuals respond
- Define culture and understand how it relates to change
- Assess and calibrate where you are
Survive, thrive and adapt
- Increase your resilience
- Remain productive in a crisis 
- Manage and limit the effects of stress
Build change-resilient teams 
- Create a culture that enables your team
- Encourage the right mindsets and attitudes
- Group activity - workshop a challenge
Action planning for leadership
- Reflection and skills practice exercise 
- Form an action plan and define next steps forward
- Find your support network
GETTING HERE / THE LOCATION
Primus Hotel Sydney
339 Pitt Street, Sydney, NSW, Australia
+61 2 8027 8000
* Terms and conditions apply