3rd Women in ICT & Digital Leadership Summit
Uncover strategies for success & unlock the skills to succeed in a digital future
October 21st - 24th, 2019
AREA Events Wellington
- Navigate digital transformation
- Unlock your diverse leadership capabilities
- Integrate your technical and leadership focus
- Discuss successful use of agile methodologies
Dr Elizabeth Valentine
Elizabeth Valentine is an experienced CEO and company director. Her consulting
business and recent studies focus on digital transformation and the capabilities of
boards and senior executives to lead and govern in a digital world.
She is currently CIO at Massey University and is also Adjunct Researcher and
Teaching Fellow at Victoria University of Wellington.
Lizzie holds a Doctor of Information Technology from Queensland University of
Technology (2016) and a first-class MBA from Henley (UK). She regularly speaks
and lectures internationally and has multiple publications.
Chief Information Officer
Massey University
Vic Crone
Chief Executive Officer
Callaghan Innovation


Andrea Black
Group Manager, Platforms & Digital Operations
Genesis Energy


Regine Deleu
General Manager, Digital Architecture
Auckland Transport


Dr Ratneesh Suri
Head of Analytics
IAG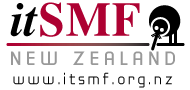 Hurry!
Event Finishing In!
About 23 Hours
More people? More savings!
3 - 4
Delegates
15%
Discount
5 - 9
Delegates
20%
Discount
10 - 14
Delegates
25%
Discount
15 +
Delegates
30%
Discount
*Only one discount applies at any given time.
Effectively build digital capability to achieve organisational goals
Remain resilient through the technical zig-zag
Thrive as an Agile Leader
Optimise AI automation
Implement deactivation - Finding balance in the digital age
Harness diversity & continuous learning to achieve innovation
Innovation - Survive or thrive?
EQ - The glue that holds us together
Active steps to navigate change
Building team engagement
Develop & promote inclusive teams
Effectively lead teams of technical experts
Capitalise & lead through digital disruption
Case Study
They say if it ticks at the top, it ticks at the bottom. But capability at the top (or lack of) can make or break your technology and transformation efforts.
- Gain insights and practical advice for digital leadership
- Learn three essential areas of digital capability
- Discuss the risks of capability deficiencies 
Dr Elizabeth Valentine Chief Information Officer Massey University
Case Study
The path to leadership is nonlinear, especially in the tech and digital industries, where disruption and innovation can take you anywhere. Join Christine as she shares her leadership journey and gives you some tips and tricks to remain resilient when the path is not clear.
- Innovative thinking to break perceived barriers
- Why shifting sideways can put you ahead
- Build resilience, persistence and belief
Christine Dormaar Global Chief Information Officer Tait Communications
Case Study
Agile is not a new phenomenon, but it's the word on everyone's lips. Join our group of Agile specialists from BNZ as they discuss selling the Agile mindset to stakeholders and implementing these methodologies sustainably. Walk away with new ideas and the confidence to incorporate these methodologies into your leadership style.   
- Get buy-in for new Agile processes from key stakeholders
- Gain confidence in new Agile methodologies
- Harness new skills 
Bridgit Elder Digital Performance Manager Bank of New Zealand

Heather Kennett Digital Capability Manager Bank of New Zealand

Penny Goodwin Digital Product Owner Bank of New Zealand

Lisa Agent Head of Practices & Capability Bank of New Zealand
Case Study
AI is the root of exciting ventures in the technology sector. However, the merging of AI with automation may take the cake as the latest disruption. Join Amy and Jared as they share insights as to what this means for the sector, and how to optimise the exciting opportunities created by these new and emerging markets. 
- What AI automation means for the technology sector 
- Drive innovation 
- Maximise digital disruption
Amy Oding Operational Support & Automation Manager Vodafone
Panel
Technology never stops or switches off, so how do we? Does working remotely affect our ability to switch off? Join our panellists as they discuss their challenges and the strategies they have employed to manage the technological age. 
- Manage the demands of technology 
- Create an open work environment 
- Harmonise your priorities
Sarah Pritchett Head of Digital Product NZME

Sora Nobari Customer Director RUSH Digital

Derri Evans Agile Coach Westpac New Zealand Limited

Carolyn Fyfe Digital Analytics Manager Bank of New Zealand
Expert Commentary
Continuous learning and development is the hallmark of the digital tech sector. To continue the rate of innovation, you must embrace diversity to welcome new ways of thinking. Join Dr Suri as she discusses the importance and the benefits of establishing collaborative teams with a growth mindset. 
- Learn to create an inclusive atmosphere that breeds diversity
- Discuss what a growth mindset looks like and how you can implement this in your team
- Empower a culture of continuous learning
Dr Ratneesh Suri Head of Analytics IAG
Case Study
With a barrage of new technologies set to mainstream, how well are you placed to lead your organisation so it doesn't just survive this onslaught, but thrives in seizing new opportunities? Join Vic as she discusses the context for this change, technologies that organisations must start to adopt and how to support embedding those technologies into your organisations.
- Gain confidence to face the challenges of technology head on 
- Taking charge of change - how to thrive with constant innovation 
- Strategies to embrace the changes in tech.
Vic Crone Chief Executive Officer Callaghan Innovation
Case Study
Emotional Intelligence (EQ) is often overlooked in leadership but plays a crucial role for leaders. Join Derri as she discusses the significance of EQ and guides you through exercises for promoting and incorporating EQ. 
- Understand how EQ changes and works in different environments
- Foster safe relationships to succeed
- Link EQ with Agile 
Derri Evans Agile Coach Westpac New Zealand Limited
Case Study
Join Regine Deleu as she discusses her experiences with new technologies at Auckland Transport. You'll learn how to turn potential challenges into opportunities.
- Embrace opportunities that tech provides
- Discover the technologies and processes being undertaken by other companies 
- Learn how diversity of thought and culture changes outcomes
Regine Deleu General Manager, Digital Architecture Auckland Transport
Case Study
The importance of employee engagement can't be overstated – employee engagement strategies have been proven to reduce staff turnover, improve productivity and support organisational success. When you're engaged, it infuses everything you do with purpose, energy, and enthusiasm!  Helen will discuss a range of practical approaches she has used to build high team engagement and performance: through purpose, culture & communication
- Develop a leadership presence
- Remain approachable as a leader 
- Discover how clear communication creates a dedicated team
Helen Aki Manager, Data & Analytics Ministry of Justice
Panel
It is not news that different cultures, opinions and backgrounds bring new and innovative ideas to the table. Having a high performing team is great - building a team that is diverse and inclusive in its thinking capabilities is better. Join our esteemed panelists as they discuss what an inclusive team looks like and share with you the various strategies they have implemented in developing diverse teams.
- Initiate open communication
- Grow diverse thinking capabilities.
- Strategies to drive inclusiveness in tech organisations
Kari Jones General Manager, Data and Analytics New Zealand Post

James Brown General Manager of FinTech NZ FinTech NZ

Georgie Fenwicke Product & Strategy Lead RUSH Digital
Expert Commentary
Advancing into leadership from a technical specialist can be a challenging transition, but mastering the art of leadership will equip you with the skills to thrive in any environment. Join Andrea as she discusses her journey to leadership, and shares skills and strategies to handle these transitions. 
- Be inspired to embrace change 
- Strengthen your leadership image 
- Gain confidence in your skills
Andrea Black Group Manager, Platforms & Digital Operations Genesis Energy
Case Study
Living in an 'innovation first' society means disruption has become an unavoidable by-product of technological development. Join Stella as she discusses her experiences with digital disruption and explores the challenges this poses to women and men in the tech and digital fields.
- Strategies for success in a changing landscape 
- Learn to foster ambition and steer your team towards the future 
- Maximise the opportunities created by disruption
Stella Ward Chief Digital Officer Canterbury District Health Board
AREA Events Wellington
1 O'Reily Ave, Wellington, 6011, New Zealand
04 384 1070
* Terms and conditions apply