Women in Community & Human Services Leadership Summit
Build key leadership skills and master resilience to achieve your personal and professional goals
June 18th - 21st, 2019
Melbourne Marriott Hotel
Leverage your strengths and raise your profile
Master strategic communication skills
Strategies to improve time management
Navigate change and accelerate growth
Anna Love
Anna Love is Victoria's Chief Mental Health Nurse.
She provides leadership in the mental health nursing sector, and promotes collaboration between the Department of Health and Human Services and mental health nurses.
Anna represents the profession at all levels of government and across all health service sectors.
She promotes recognition of the mental health nursing profession, provides education and training, and promotes best practice standards, workforce planning and development and professional leadership.
Chief Mental Health Nurse
Department of Health and Human Services
Rosy Walia
Chief Executive Officer
Multicultural Care


Martin Rowe
Director, Client Services Centre
Department of Social Services


Brigid Costello
Director, Compliance and Departmental Reporting
Department of Human Services


Donna Markham
Chief Allied Health Officer
Safer Care Victoria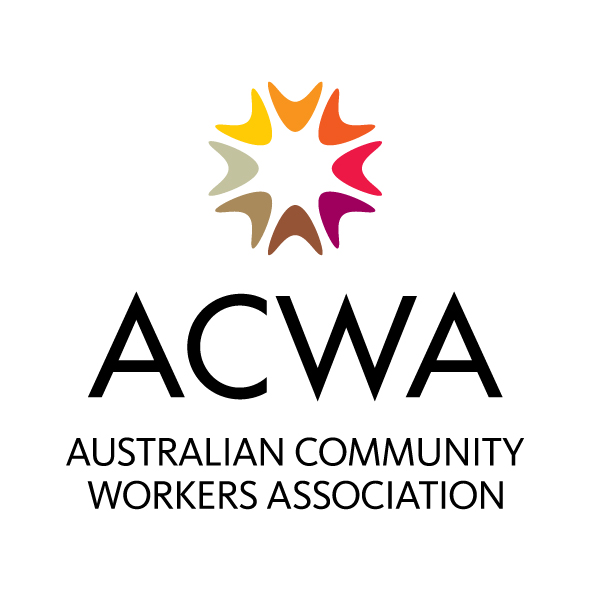 Hurry!
Event Starting In!
27 Days
More people? More savings!
3 - 4
Delegates
15%
Discount
5 - 9
Delegates
20%
Discount
10 - 14
Delegates
25%
Discount
15 +
Delegates
30%
Discount
Bridge the leadership skill gap
Develop tomorrow's leaders today
Master a work-life balance
Build an adaptable and resilient team
Create sustainable leadership pathways
Promote value-based leadership
Communication strategies to engage stakeholders
Effective communication - top down and bottom up
How to handle an increased workload and avoid burnout
Lead through transformation
Build a value-led organisational culture
Mentor for career success
Shift your thinking: from challenge to opportunity
Break the 'old boys' club'
Build a high performing team
Define your leadership pathway
Harvest your strengths to start your leadership journey
Pre-Summit Workshop

18 Jun
Workshop
Explore strategies to identify skill gaps and improve self-awareness as a leader. You will also learn effective communication skills that create meaningful relationships, gain strategies for workload prioritisation and build resilience to optimise your career trajectory.
Define areas of focus
 -Identify your skill gap
 -Forecast trends for strategic planning
 -Optimise your career trajectory
Meaningful conversations
 -The importance of human skills
 -How to have and manage difficult conversations
 -Global goals and their link to the leadership gap
Workload management
 -Self-awareness and consciousness as a leader
 -Integration and the future of work
 -The self-care priority pyramid
Build resilience
 -How mindset moulds resilience
 -Strategies to embed resilience
 -How does resilience influence leadership?
Case Study
Gain strategies for upskilling and creating leadership pathways for you and your team.
-Ensure leadership programs are available across different levels
 -The importance of mentorship and constructive feedback
-Training provision to build leadership skills
Maree McCabe Chief Executive Officer Dementia Australia
Case Study
Learn how to establish a strong support network and strike a balance between your personal and professional priorities. 
-Strategies for self-care and wellbeing
-Methods to re-energise and maintain momentum
-Leverage your support network
Anna Love Chief Mental Health Nurse Department of Health and Human Services
Case Study
Martin will share his journey on building team capacity for optimal performance. You'll discover how to adapt to change, manage adversity and self-regulate for sustainable success.
-Build mutual trust 
-Increase resilience to change
-Develop a reliable team synergy
Martin Rowe Director, Client Services Centre Department of Social Services
Expert Commentary
Sustainable leadership spreads and lasts. In this session, Michelle will discuss strategies to ensure leaders are on the right path to advance their career.
- Define and plan your leadership path
- Steps to sustainable leadership
- Lead with purpose and vision
Case Study
Sue will share her experience from working in government and corporate organisations. She will help you recognise your values and connect them with your organisation's goals.
- Align personal value with organisational goals
-Develop values-based leadership skills
-Personal development through cross-sector collaboration
Sue Gilchrist Partner; Director Herbert Smith Freehills; Legal Aid NSW
Case Study
Your ability to communicate confidently and effectively with stakeholders will determine your success as a leader. Learn from Tanya's success in managing and strengthening relationships with stakeholders and developing partnerships based on mutual trust.
-Refine your communication skills
-Identify and understand your stakeholder needs
-Connectivity for women in rural and remote areas
Tanya Jackson-Vaughan Executive Director Refugee Advice & Casework Service (NFP Winner, AFR 100 Women of Influence 2018)
Case Study
Implement effective communication strategies to ensure transparency throughout your organisation.
- Facilitate transparent communication
- Communicate effectively to get decision makers on board
- Effective delegation methods
Helen Wilson Chief Executive Officer Evergreen Life Care
Case Study
In this session, Angelle will share her research results undertaken with Executive Women Australia. She will also share practical techniques for managing critical issues caused by an increased workload.
-A practical toolkit for managing a heavy workload 
-Develop core resilience with a leadership mindset
-The importance of clear boundaries - when do I choose me?
Angelle Laurence Deputy Director, People, Integrity & Corporate Services Department of Justice and Community Safety
Case Study
Sue used her private sector expertise to transform an Not- for-profit (NFP) company into a successful and sustainable operations. Her story will help you adapt your expertise in any environment to thrive as a leader.
-Improve your skills from a multi-layered leadership perspective
-Analysing personal, team and organisational leadership 
-Critical success factors for all leadership levels
Sue Cunningham Transformation Lead Baptcare
Case Study
Fay will demonstrate how she remodelled her organisation's values and beliefs into leadership practices.
- Create a system that supports your values
- Identify opportunities to communicate your value
- How to attract buy-in from the management team
Fay Jackson General Manager Inclusion Flourish Australia
Case Study
Learn how to find and approach mentors, gain opportunities to progress your career goals
- Importance of support
- Proactive education and upskilling
- Combat unconscious gender bias
Donna Markham Chief Allied Health Officer Safer Care Victoria
Case Study
Transformational / Rapid changes in the community sector in recent years have put organisations under considerable pressure. Using Multicultural Care as a case study, Rosy will explore how effective leaders:
-Recognise opportunities within the challenges
-Position their organisation for future success
-Effectively balance current priorities with longer-term goals
Rosy Walia Chief Executive Officer Multicultural Care
Panel
Our panel of experts will discuss strategies to overcome unconscious bias. Discover how to establish a support network and demonstrate your value. 
 -Create opportunities to demonstrate your value
 -Build the confidence to speak up
 -Focus on your success
Brigid Costello Director, Compliance and Departmental Reporting Department of Human Services

David Carroll Chief Technology Officer Adelaide City Council

David Bellchambers Chief Information Officer Manningham City Council

Bryony Grice Director Environmental Policy & Community Partnerships Department of Environment, Land, Water and Planning VIC

Alison Wastie Chief Executive Officer Bass Coast Shire Council

Fyowna Norton A/Director Relief and Recovery Emergency Management Victoria
Case Study
Optimise your team's performance and improve job satisfaction through effective management strategies.
- Understand your organisation's value
- Align your values with the organisation 
- Select the right performance measures for optimal results
Caroline Sheehan Head of Strategy and Culture Australian Red Cross
Roundtable
Reflect on the lessons gained throughout the summit. You will have the opportunity to create an action plan for your return to work.
-Key skills for leaders in community services
-Map your leadership career
-Create an action plan
Post-Summit Workshop

21 Jun
Workshop
Discuss different leadership styles to thrive in times of change. Explore strategies to communicate effectively and engage your team.
Manage change vs. lead change
- The difference between managing and leading change
- Strategies to effectively lead change
- Create an implementation plan
Influential communication
-Factors that impact your ability to effectively communicate
- Develop your confidence and conviction
- Deliver powerful messages 
Vertical vs. horizontal leadership
- How to be a horizontal and vertical leader at the same time
- Balance 'command' vs. 'community'
- Support your business strategy
Align leadership with organisational goals
- Become an alignment leader
- Engage your team
- Getting all of your team members on the same page
GETTING HERE / THE LOCATION
Melbourne Marriott Hotel
Corner Exhibition and Lonsdale Streets, Melbourne, VIC, 3000, Australia
03 9662 3900
* Terms and conditions apply