Infrastructure, Construction & Engineering Leadership Summit
Stand at the forefront of leadership to excel in the future of Infrastructure, Construction and Engineering
February 19th - 22nd, 2019
Crowne Plaza Auckland
- Embrace leadership challenges
- Adapt to achieve
- Optimise your team
- Future-proof your career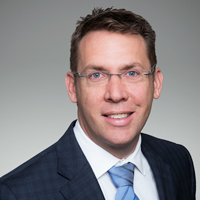 Craig Davidson
As New Zealand's Managing Director, Craig Davidson leads a team of around 600 designers, engineers, planners, and scientists across New Zealand's five regional offices. He is a chartered professional engineer with over 20 years' experience in successfully delivering infrastructure projects across New Zealand, Australia, Asia, America and the United Arab Emirates.

Since joining AECOM in 1999, Craig has held a range of leadership roles including Regional Manager of the organisation's Waikato and Bay of Plenty operations, NZ Transport Director and NZ's Director for AECOM's Buildings + Places business prior to his current role as MD.  
Managing Director
AECOM
TBA TBA




Cynthia Gillespie
Executive General Manager, Planning & Investment
Auckland Transport


Jan O'Neill
Executive General Manager, People and Culture
Downer New Zealand Limited


Patrick Dougherty
General Manager, Asset Development Group
Housing New Zealand

Hurry!
Current discount ending!
About 1 Month
More people? More savings!
3 - 4
Delegates
10%
Discount
5 - 9
Delegates
15%
Discount
10 - 14
Delegates
20%
Discount
15 +
Delegates
22%
Discount
Transitioning from Technical to Leader
Achieve success through team excellence
Future-proof your leadership
Digital governance
Lead through prosperity and turbulence
The importance of cross functional collaboration
Purpose beyond profit
Apply "Lean Thinking"
Leading Through Times of Adversity
Sustainability leadership
Leadership in the 2020's
Adopt new technologies
Lead as a chameleon
Expect prosperity
Pre-summit Workshop - 19 Feb - 07:00- 14:20
Workshop
Transitioning from technical expert to effective leader can be challenging. The skills required as a technical expert are not necessarily those essential to effective leadership. Recognising this and being open to learning will help you to be successful in this new stage of your career.
This practical workshop will help you to identify and layer the skills required when you make the shift to a leadership role. You'll learn to adopt a leadership mindset and gain new skills for successfully making the transition to a senior level.
Thinking like a leader
-Define leadership and management – what's the difference?
-What do leaders do and what does that mean for me?
-Leadership mindset - How do I see myself now and how do I need to 'be'
Stepping back
-How to focus your thinking
-Reflect on your strategy
-Manage key stakeholders
Leading People
-What do people need from me?
-Lead teams and team dynamics
-Manage emotions and those of others
-Understand the impact of my style on others
Purposeful leadership
-The choices and impact of decision making
-Focus on the right things – planning and prioritising
-Build the capability of the team
-Plan your future – what sort of leader do I want to be and what do I need to do now?
Denise Carter Director Mantle
Conference day 1 - 20 Feb - 06:55- 14:30
Case Study
In this session, you'll learn how to set your team up for success through careful leadership and strategic personal development.
- Succeed through team achievement
- Play on strengths to form a team of experts
- Reach personal goals
Craig Davidson Managing Director AECOM
Case Study
In this dynamic industry landscape, a proactive leader must execute forward-thinking initiatives that future-proof their career. By practicing adaptability, innovation and buoyancy, you will showcase your value as a leader.
- Be proactive for the best results
- Strategise in a prospering industry
- Align your career goals with your value
Cynthia Gillespie Executive General Manager, Planning & Investment Auckland Transport
Case Study
The next generation leaders will face a number of new digital governance challenges. In this session, Haydn will unpack future concepts that will radically change how our industries operate and how these might be governed.
-Transform your organisation
-Solve problems with next generation technology
-Redefine your product
Haydn Read Head of Infrastructure Programmes Auckland Council
Case Study
In times of growth or stagnation, organisations distinguish themselves through the actions of management. By maintaining a clear head and staying focused, you will prove your leadership is capable of weathering any storm. 
- Recognise new opportunities
- Recover quickly from setbacks
- Ensure future success
Gavin O'Connor General Manager, Transportation, NZ Stantec
Panel
To maintain positive relationships across your organisation, you must encourage open communication and active collaboration towards organisational goals. This panel of experts will discuss
- Unifing the business
- Internal and external stakeholder relationships
-360 collaboration
Joshua Lloyd GM Community Infrastructure and Development Central Hawkes Bay District Council

Sunet Klopper Industrial Engineer, Professional Organisational & Management Coach Coaching Defined

TBA TBA
Case Study
In an increasingly complex world, purpose is key to unlocking the potential for growth. Peter leads one of New Zealand's largest purpose-driven enterprises and will share how he used purpose to shift culture, drive productivity and prepare Kiwirail for the future of work.
- High Performance, High Engagement (HPHE)
- Outcomes that benefit all stakeholders
- Thought-driven action
TBA TBA
Expert Commentary
By training every team member to identify superfluous time and effort, you will improve processes through the elimination of waste. Your organisation will become more efficient and the confidence of your team will be at a high level.
- Standardisation and flexibility
- The benefits of lean thinking
- Importance of collaborative visualisation
Ian Lines Lean Group Owner & Managing Director
Conference day 2 - 21 Feb - 06:55- 14:20
Case Study
When organisations face testing times, they rely on resilient leaders. Learn how to prove your capability and demonstrate real leadership in challenging situations.
- What does great leadership look like in a shifting, dynamic environment?
- How to recognise the risks you face as a leader and how to respond to proactively
- Practical strategies to lead well in a pressure-cooker environment
Brett Murray Chief Executive Site Safe New Zealand
Case Study
How do you implement an effective sustainability strategy and then activate the plan within your team? Establishing yourself as a sustainability leader will ensure you play a key role in the future of your company.
- Be recognised for sustainable thinking
- The benefits of responsible practice
- Cut waste, cut cost
Kerry Griffiths Technical Director - Sustainability AECOM
Panel
A new decade is on the horizon, bringing with it new challenges and exciting opportunities. In this interactive panel, you'll learn how to distinguish yourself as a future authority figure and take advantage of the promising industry change of the next 10 years.
- An open discussion on future leadership
- Where leaders were, where they should go
- Navigate peaks and troughs
Jan O'Neill Executive General Manager, People and Culture Downer New Zealand Limited

Patrick Dougherty General Manager, Asset Development Group Housing New Zealand

Jackie Colliar Strategic Manager - Infrastructure Hamilton City Council

Andrew Rowden National Operations Manager FP Constructors
Case Study
Technology is key to remaining competitive in this ever changing industry environment. In this session, you'll learn to identify touchpoints for strategy implementation and ready yourself for the next wave of technology.
- Know how and when to implement new technology
- Work smarter, not harder
- Be a future-forward organisation
Daniel Jurgens Technical Director - Digital Engineering WSP Opus
Expert Commentary
To navigate the many situations that arise in your leadership role, you must learn to be flexible and deal with them on a case-by-case basis. This requires an appreciation of different leadership styles so you may lead your organisation through any situation.
- 9 Leadership styles
- Expert leadership
- The importance of being proactive and reactive
Ralph Brown Managing Director Skillset
Roundtable
With the growth of Infrastructure, Construction and Engineering in New Zealand comes a new set of opportunities and challenges. In this final interactive session, you'll reflect on the key themes of the summit and create your 10 year leadership plan.
- Your new leadership strategy
- Take stock of your professional assets
- Prepare for the next generation
Debra Chantry Business Coach Ventell Consulting
Post-summit Workshop - 22 Feb - 07:00- 14:20
Workshop
Building a top performing team isn't easy, but it can be done with the help of effective psychology. Through excellent communication, the handling of complex problems and by carrying yourself as a leader, you can secure great contracts and earn the respect of those around you.
In this workshop you will learn how to rise above management into leadership. You will learn how to instill success in your team and throughout your organisation. This practical development opportunity will refine your communication skills and equip you with the tools for leading in any environment.
A team of experts
-Communicate with different stakeholders
-Strategy and strategising
-Simple solutions to complex questions
Managing success
-Lead at the pinnacle
-Wider team encouragement
-Future achievements
Overcoming failure
-Manage difficult conversations
-Ensure you get the next contract
-Be the change you want to see
Earn your role and shine
-How to have important conversations
-Make sure team success reflects on you
-Be the preferred choice
Ralph Brown Managing Director Skillset
GETTING HERE / THE LOCATION
Crowne Plaza Auckland
128 Albert Street, Auckland, 1010, New Zealand
(09) 302 1111
* Terms and conditions apply