ICT & Digital Leadership Summit
Maximise leadership potential and accelerate your career in ICT & Digital
January 30th - February 1st, 2019
Crowne Plaza Auckland
- Establish your place as an ICT & Digital leader
- Navigate the turning point towards success
- Connect passion with focus
- Redefine the future for leadership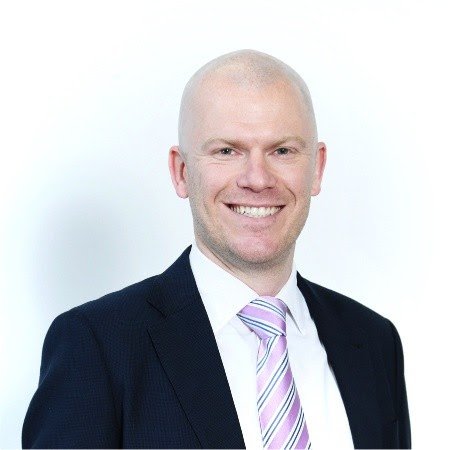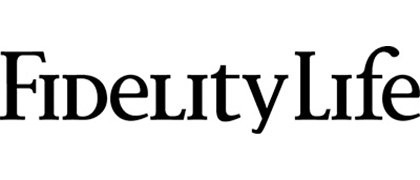 Dan Wilkinson
Dan is an eCommerce specialist with fifteen years of experience working at the intersection of business, customer and technology, spanning roles from frontline content management to senior executive, on both client and agency sides and across a diverse set of industry sectors. 

Common threads throughout include integrating 'digital' into organisational culture, advocating for the customer, and strong commercial focus.
Chief Technology Officer
Fidelity Life Assurance
Angela Nash
Chief Information and Operating Officer
REANNZ Ltd


Nicholas Fourie
Vice President - Information & Communication Technology
Fisher and Paykel Healthcare Limited


David Kennedy
Group CIO
Transaction Services Group


Mark Corbitt
Chief Technology Officer
Aurora Energy

Hurry!
Current discount ending!
4 Days
More people? More savings!
3 - 4
Delegates
10%
Discount
5 - 9
Delegates
15%
Discount
10 - 14
Delegates
20%
Discount
15 +
Delegates
22%
Discount
Enhancing leadership communications
Aspire to achieve leadership
The pursuit of digital leadership
MICRO-SESSION
Leadership in the age of digital disruption
Working together to create opportunities
Purpose-driven leadership
Thriving as an Agile leader
MICRO-SESSION
Key capabilities for leading in a digital world
Navigating the digital roadmap
An opportunistic career path
Using collaboration to extend leadership capabilities
Enhance your leadership effectiveness
Move from technical to executive expert
Transform complex challenges into innovative solutions
MICRO-SESSION
Map the future for ICT & Digital Leaders
Pre-Summit Workshop - 30 Jan - 09:00- 16:30
Workshop
Shifting from a technical expert to leader and embracing a "people first approach" provides an opportunity to grow and grasp new skills for development. An important factor in leadership is the conversations you have and how this can build trust, foster new relationships and develop essential skills. 
Understanding the importance of communication is essential in navigating difficult conversations and having a positive influence for your team. Discover how to build an authentic leadership brand and stay connected through clear and concise communication. Learn the science behind important conversations and feed your brain with these important strategies.
Speak the language of trust 
⦁ Fundamental skills to master 
⦁ Build credibility as a leader
⦁ Execute difficult conversations with confidence 
Build and strengthen relationships 
⦁ Stakeholder management 
⦁ Shift mindsets as you step into a new role
⦁ Value internal and external engagements 
Engaging a team through positive influence
⦁ Lead with purpose
⦁ Create a culture of success
⦁ Leverage powerful conversations 
Finding your leadership voice
⦁ Uncover your identity as a leader using the TetraMap model
⦁ Thrive with authenticity 
⦁ Identify strengths to flourish 
Leslie Hamilton Principal FutureScape
Summit Day One - 31 Jan - 09:00- 17:00
Case Study
• Being a champion of people first
• Giving people targets to lead
• Less is more and what this means for leaders 
Nicholas Fourie Vice President - Information & Communication Technology Fisher and Paykel Healthcare Limited
Case Study
• Empower your team to embrace the journey
• Be the coach, set the example
• Use transparency and collaboration to reach common goals
Dan Wilkinson Chief Technology Officer Fidelity Life Assurance
Case Study
Get Ready: connect to yourself, others and the experience
Leslie Hamilton Principal FutureScape
Panel
• Be at the front line of innovation
• Seize new opportunities for growth
• Evolve through collaboration 
David Kennedy Group CIO Transaction Services Group

Penelope Rae Head of Delivery KiwiRail

Jon White General Manager, Information Technology Fisher & Paykel Appliances
Case Study
• Step into the digital era
• Make lasting connections
• Explore and learn innovative ways to progress
Rose Cole Director of Online Service Education Council of New Zealand Matatū Aotearoa
Case Study
• The importance of staying relevant through change
• Foster and maintain strong relationships
• Build a high performing team
Ian Birch Director ICT Strategy and Architecture Auckland University of Technology
Case Study
• Adapt leadership styles around latest technology • Innovate to address challenges with solutions
• Expand capacity and extend capabilities to be more Agile
Annette Rangi Group Manager, Digital Genesis Energy
Case Study
Get Set: reflect on your learning and your relationships
Leslie Hamilton Principal FutureScape
Expert Commentary
• Learn the tools for success
• Enable effective professional practice
• Deliver maximum business impact
TBA TBA TBA
Case Study
• Forecast the route to successful implementations
• Navigate a path of uncertainty
• Lead through turbulence
Stephen Whiteside Chief Digital Officer University of Auckland
Summit Day Two - 1 Feb - 09:00- 16:20
Case Study
• A human approach to managing teams
• Pioneer a pathway to success
• Embrace opportunities to expand horizons
Angela Nash Chief Information and Operating Officer REANNZ Ltd
Case Study
• Work together to achieve common goals
• Trusted and valued partnerships
• Decide your own leadership path 
Mark Corbitt Chief Technology Officer Aurora Energy
Expert Commentary
• Change the lens through which you view leadership development
• Learn where to focus your development for maximum impact
• Start the process of getting out of your own way
Erik Van Den Top Leadership and Development Coach Transformative Insights
Panel
• Embrace strengths as a leader
• Foster courage and ambition to grow
• Shift mindsets and widen capabilities 
David Kennedy Group CIO Transaction Services Group

Ken Renz Chief Information Officer Environment Canterbury

Glen Willoughby IT Digital Innovation Advisor NASA Jet Propulsion Laboratory

Allan Lightbourne Chief Digital Officer Tauranga City Council
Case Study
• Communicate and seek buy in
• Have the difficult conversations
• Pioneer strategies to improve
Sarah Thirlwall Chief Digital Officer MinterEllisonRuddWatts
Case Study
GO: create your future connections to people and plans
Leslie Hamilton Principal FutureScape
Roundtable
• Practical strategies to grow
• Embrace leadership capabilities
• Leverage opportunities
Clarke Ching Lean, Agile, TOC Consultant Odd Socks Consulting
GETTING HERE / THE LOCATION
Crowne Plaza Auckland
128 Albert Street, Auckland, 1010, New Zealand
(09) 302 1111
* Terms and conditions apply