Digital Health Transformation Summit
Join digital health leaders to discuss how you can leverage technology and improve the quality of care across Australia
February 18th - 21st, 2019
Melbourne Convention and Exhibition Centre
- Streamline the digital transition
- Future-proof your hospital
- Innovation for patient-centric care
- Engage stakeholders through change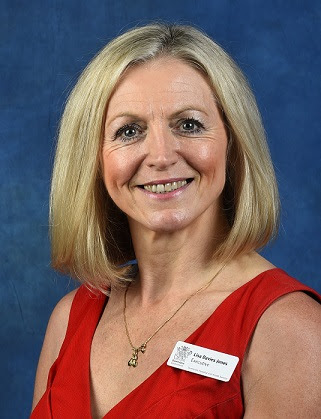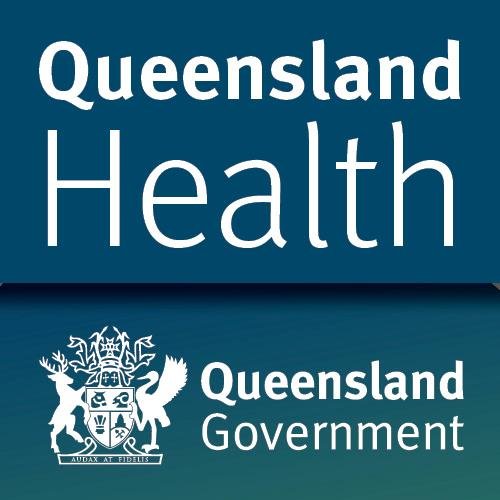 Lisa Davies-Jones
Lisa has had a broad ranging healthcare career within nursing, service improvement, healthcare management and clinical governance. Lisa has worked in a number of senior leadership roles within healthcare organisations in the United Kingdom and more recently in Queensland.
Lisa has spent the first years of her tenure with the North West Hospital and Health Service building partnerships with Western Queensland Primary Health Network and Gidgee Healing, to establish the foundations of their shared approach to developing comprehensive primary health care through integrated services.
Chief Executive
Queensland Health, North West Hospital and Health Service
Christine Giles
Chief Executive Officer
Portland District Health


Peter O'Halloran
Chief Information Officer
ACT Health Directorate


Adrian Hutchinson
Chief Nursing and Allied Health Information Officer
Royal Children's Hospital


Sue Williams
Chief of Health Operations
Cabrini Health

Hurry!
Current discount ending!
About 12 Hours
More people? More savings!
3 - 4
Delegates
15%
Discount
5 - 9
Delegates
20%
Discount
10 - 14
Delegates
25%
Discount
15 - 98
Delegates
30%
Discount
99 +
Delegates
12%
Discount
Communicating and influencing through change
Evolving health and care to meet the needs of modern Australia
Interactive technical networking session
Upgrading data quality across your hospital
Cyber security in the age of digital health
Solution spotlight
Collaborative project co-design to improve benefits & delivery
Solution spotlight
Governance in a digital age
Staging projects to maximise your impact
Working in partnership to improve patient care
Transforming healthcare for regional patients
Solution spotlight
Maintaining exceptional standards of care through transformation projects
Achieving the move towards patient-centred healthcare
Organisational challenges in guiding stakeholders through change
Sparking your digital journey
New ways of working - Incorporating agile design, development and implementation
Pre-Summit Workshop - 18 Feb - 09:00- 16:30
Workshop
When implementing projects, you'll come face-to-face with a variety of people. To be successful, you'll have to develop excellent communication skills. These skills will assist you in distinguishing the different motivations of stakeholders, increasing your chances of achieving of a positive outcome. Honing high-level communication skills will increase your influence, make you more persuasive and assist you in achieving maximum positive impact.
This interactive workshop will leverage the latest neuroscience research to help you refine your communication and influence skills. This unique program is designed to provide you with tools that will allow you to lead calm conversations, break down barriers and improve engagement within teams and external parties. You'll leave this workshop with practical skills and the motivation required to communicate with confidence.
Moving away from your comfort zone
- Create the conditions for collaboration
- Unpack the components of ways of learning
- Recognise and analyse the differences between good and bad conversations
Exploring the neuroscience behind conversations
- Improve your everyday conversations with intelligent conversations
- The neurology behind feeling threatened and how to handle it
- How curiosity and the trusting mindset lead to co-creational conversations
Developing essential communication skills
- Identify the conversational essentials required for co-creative and trusting conversations
- Practice and apply essential aspects of conversation
- Break bad conversation habits that inhibit and delay progress
Implementing your personal communication strategy
- Recognise traditional triggers and blind spots
- Understand your personal circle of influence and concern among stakeholders
- Create an action plan to build better team dynamics and professional behaviours 
Conference Day 1 - 19 Feb - 08:55- 16:20
Case Study
Digital health empowers hospitals to be proactive in providing exceptional care to patients that goes beyond the traditional model of getting "better". Christine will discuss how executives can take their organisation to the next level and improve the safety of patients who use your health service.
-Outcome-driven transformations
-Improve the patient experience across hospitals
-Support clinical staff with technology
Christine Giles Chief Executive Officer Portland District Health
Other
In this session, we'll breakout into small networks to discuss current projects and challenges to overcome. You'll learn how to make a bigger impact with your work.
-Network with those implementing similar projects
-Discuss challenges and strategies to overcome roadblocks
-Set expectations for what you want to get out of this event
Case Study
Making the most of a digital hospital means ensuring those who operate and interact with digital systems understand how to leverage the potential of those systems. In building a business case of an eMR and transitioning from multiple legacy systems to interoperable units, Matt will discuss the importance of information management in a digital hospital.
- Improve process flows
- Make digital and data literacy a priority
- The hospital as a hotel, restaurant and much more
Matt Morris Director, Information & Analytics Barwon Health
Case Study
In the information age of digital health, your hospital has access to valuable data that will improve your ability to provide world-class care. But do you understand the responsibilities and best practices of ensuring that information is secured at collection, storage and across all access points?
-Recognise data security as the responsibility of all hospital staff
-What cyber threats exist and how do you protect your information?
-Implement security practices and policies
Trish Williams Professor, Digital Health Systems and CISCO Chair Flinders University
Sponsor - Solution Spotlight
Sponsor session
Panel
A lot goes into creating a great patient experience. Digital hospitals need to ensure care givers, patients and developers are all on the same page through the design, development and delivery of projects. That's why it's critical that you consult all stakeholders to achieve a well-functioning digital hospital.
-Strategies to efficiently consult stakeholders
-Tailor technology to work with, rather than against, clinicians
-Create a sense of ownership to increase engagement across the organisation
Adrian Hutchinson Chief Nursing and Allied Health Information Officer Royal Children's Hospital

Tim Watts General Manager, Service Development Calvary Health Care and Board Member, Environment Victoria Calvary Health Care and Environment Victoria

Trish Williams Professor, Digital Health Systems and CISCO Chair Flinders University

Rob Setina Chief Information Officer Health Purchasing Victoria

Nickola Allan Director, Clinical Services Maryborough District Health Service

Candida Costa-Wong Manager, Strategy and Special Projects HealthScope
Sponsor - Solution Spotlight
Solution spotlight
Case Study
Governance plays a critical role in all digital hospitals, acting as a benchmark to ensure best-practice standards around data quality, security and accessibility are achieved. Sallyanne will explore how Mater's governance enhances their digital initiatives.
-Data flows and accessibility
-Secure your data: Cloud vs. hosted
-Maintain data integrity
Sallyanne Wissmann Director, Information Management Mater Health Services
Conference Day 2 - 20 Feb - 08:55- 16:20
Case Study
Operating within tight budgets, staffing restraints and time factors can make the initial effort of digitising your hospital seem impossible. In this session, Peter will share insights from implementing digital projects.
- Support your workforce to evolve and adapt to new processes
- Identify and prioritise projects that address your biggest problems
- Know when and how to begin a new project
Peter O'Halloran Chief Information Officer ACT Health Directorate
Case Study
Complex change takes time and care to ensure the best outcomes are achieved with the resources available. As Chief Executive, Lisa has had to weigh many competing interests to create positive change for patients.
-Strategies to share information across diverse health provider networks
-Use technology to enable patient-centred care
-Make the most of diverse funding streams to integrate care and improve health outcomes
Lisa Davies-Jones Chief Executive Queensland Health, North West Hospital and Health Service
Case Study
The core principle that guides our digital strategy is providing improved care to our patients. There is a significant difference between regional and metropolitan patients and the strategies you adopt will need to suit your kind of target. In this session, Kate will reflect on the journey so far in digitising Ballarat Health Services and the Grampians Rural Health Alliance.
-Roll out large-scale IT infrastructure and shared applications 
-Ensure security measures protect staff and patients
-Streamline IT leadership and operational models with minimal disruption
Kate Nolan Chief Information Officer Ballarat Health Services
Sponsor - Solution Spotlight
Solution spotlight
Case Study
Transformations don't happen in a bubble. Complex systems, procedures and equipment have to be seamlessly integrated in your organisation's hospital to maintain the quality and safety of care provided to patients. In this session, Sue will discuss how Cabrini have managed to do just that.
- Strategies to implement change without compromise
- Prioritise transformation pieces to facilitate transitions
- Initiate restructures when necessary
Sue Williams Chief of Health Operations Cabrini Health
Other
If the future of digital health places patients at the centre of their own health journey, then hospitals need to play a proactive role in encouraging and facilitating this new attitude. This panel will discuss strategies for achieving patient-centric healthcare.
- The role of executive leadership in encouraging hospital staff to buy into patient-centric healthcare
- Strategies to streamline digital transformations
- Establish modern channels of communication between clinicians and patients
Fiona Renshaw Director, Integrated Care and Partnerships NSW Health - Murrumbidgee Local Health District

Thomas Glanville Manager, Activity-based Funding and Business Analytics NSW Health - Murrumbidgee Local Health District
Case Study
Implementing new technologies and incorporating new processes can be both exciting and daunting for staff. Leading an organisation through this process is a challenge that requires strong planning and strategic skills.
-Overcome resistance to change
-Leverage change as an opportunity to innovate
-Explore how transformations fail
Matt Goldman Acting Director, IT Macquarie University Hospital
Roundtable
Reflecting on the previous two days, this interactive session will recap highlights from the event and prompt you create a plan to increase the efficiency of the projects you're currently working on.
- Key lessons learned
- Prioritise your next steps
- Engage all stakeholders through design, development and implementation
Post-Summit Workshop - 21 Feb - 09:00- 16:30
Workshop
Leaders in information technology and operational roles have a critical role in realising our digital health future. Refined collaboration skills ensure that projects achieve the correct outcomes and are delivered in the right way. Moreover, the challenge of maintaining the quality and safety of patient care during transformations adds another layer of difficulty to the job.
In this interactive session, Lena will explore the the agile mindset and how you can apply aspects of agile alongside human-centred design to improve the way you implement digital projects. You'll explore the neuroscience of change and co-design before putting it into practice in the final session.
Delving into the neuroscience of change
-Explore human responses to change
-Overcome change resistance
-Change initiators vs. change receivers
Understanding agile
-Explore the agile mindset
-Proactive vs. reactive agile
-Leverage capabilities for your organisation
Human-centred design
-Principles of co-design and design thinking
-An empathy-based approach to decision making
-Strategies to involve stakeholders through all project lifecycles
Putting agile into practice
-Create your personal Kanban
-Practical examples for digital health
-Apply a change mindset and co-design principles in an agile environment
GETTING HERE / THE LOCATION
Melbourne Convention and Exhibition Centre
1 Convention Centre Place, Melbourne, VIC, 3006, Australia
(03) 9235 8000
* Terms and conditions apply