APS 5-6 Policy Professionals High Performance & Leadership Workshop
Develop core skills and capabilities to enhance your effectiveness as a policy leader in APS 5-6 level policy roles and beyond
March 19th - 20th, 2019
Cliftons Perth
- Expectations and values of APS 5-6 policy professionals
- Emotional competence to build resilience and self-management
- Lead and manage teams for peak performance
- Technical policy tools and skills for collaborative policy-making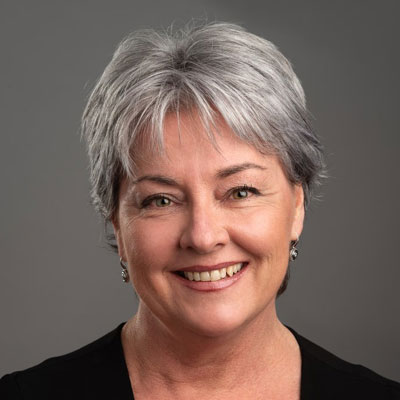 Pamela Kinnear
Pamela, a Partner at Kinnford Consulting since mid-2015, has a strong record at senior levels across government, non-government and research/advocacy organisations. She brings with her practical experience of leading teams on major projects; re-organising and aligning organisational structures and systems; policy development and analysis; and public communication through the media, conferences, parliamentary committees and other forums.
Principal
Kinnford Consulting
Hurry!
Current discount ending!
8 Days
More people? More savings!
3 - 4
Delegates
10%
Discount
5 - 7
Delegates
15%
Discount
8 +
Delegates
17%
Discount
Workshop Day One
Workshop Day Two
APS 5-6 Policy Professionals High Performance & Leadership Workshop - 19 Mar - 08:00- 16:30
Workshop
Policy fundamentals: understanding policy processes and context
- Policy models and debates: the policy cycle and its critics
- Policy making for complexity: concepts and frameworks for 'wicked' problems
- Public sector policy-making: leverage and limits
Leadership fundamentals: policy leadership at all levels
- Leadership models and debates: positional vs non-positional leadership 
- Expectations and values of APS 5-6 policy professionals (ILS and Work Level Standards)
- Opportunities and responsibilities for leadership at the APS 5-6 level and beyond
Leadership in complex environments
- Understand and adapt to VUCA environments (Volatile, Uncertain, Complex, Ambiguous)
- Explore distinctions between the simple, the complicated and the complex
- Adopting a system thinking approach
Bringing it together: building your approach to policy leadership 
- Distinguishing technical and adaptive challenges 
- Technical policy tools: risk management, planning and stakeholder mapping
- Adaptive skills: Systems thinking, sense-making and dialogic communication
Pamela Kinnear Principal Kinnford Consulting
Workshop
Leading and managing yourself
- Emotional competence: understanding yourself and others
- Working under pressure: resilience and self-management
- Conflict and courage
Leading and managing others for peak performance
- How to get the best out of individuals and teams
- Creating positive team dynamics and building collective intelligence
- Managing for high performance: from compliance to conversations
Working collaboratively to achieve results
- Stakeholder management and engagement
- Skills for collaborative policy-making: perspective-taking, diversity, trust-enhancing communication
- Boundary spanning, co-design and building a social licence
Next steps for APS 5-6 Policy Leaders
- Reflect and respond to key lessons of the program
- Plan and commit to actions that will lead to success
- Plan your 'take-back' to the office
Pamela Kinnear Principal Kinnford Consulting
GETTING HERE / THE LOCATION
Cliftons Perth
Parmelia House 191 St Georges Tce, Perth, WA, 6000, Australia
08 9480 0999
* Terms and conditions apply