24th Women in Leadership & Management Summit
Nurture and develop your unique leadership qualities to achieve career success
January 29th - February 1st, 2019
The Amora Hotel Jamison Sydney
- Develop your distinct leadership profile
- Harness the power of diversity
- Build a high-performing workforce
- Conquer your leadership fears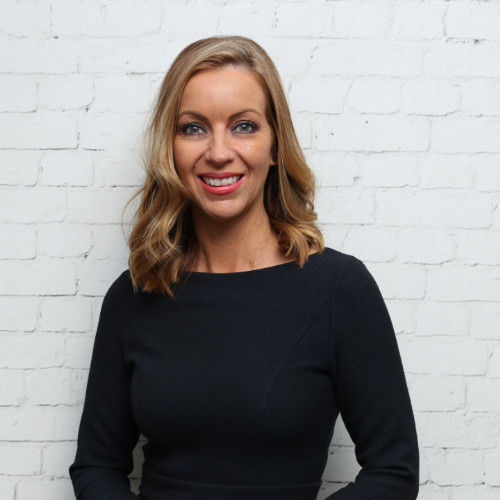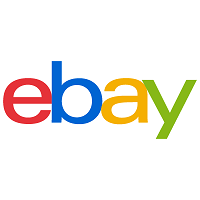 Julie Nestor
Chief Marketing Officer
Ebay
Clare Burden
Vice President, Technical, Maintenance and Project Services
Fujitsu Australia


Raelene Seales
Operations Business Transformation Lead
Zurich Financial Services


Patty Gilchrist
Head of Australia & New Zealand Business Development, Global Partnerships
Google Australia


Freya Steffen
Head of People and Culture
HelloFresh

Hurry!
Current discount ending!
6 Days
More people? More savings!
3 - 4
Delegates
10%
Discount
5 - 9
Delegates
15%
Discount
10 - 14
Delegates
20%
Discount
15 +
Delegates
22%
Discount
Create Your Vision
Are you Boardroom ready?
Become a lifelong learner
Dust yourself off after a setback
Audience contribution
Tackle potential career blocks
Networking energiser
How to stop underselling yourself
How to sell yourself to others
Visible leadership
Impact and influence
Words, actions and everything in between
Assessment of skills
Forget productivity, it's all about essentialism
The value of effective people management
Stories of success
Interview preparation
Advice from the CEO (Title as Interview)
Create a positive cycle of development
Ten-minute mindfulness session
Optimise yourself – Lessons from a female tech leader
Authentic. Fulfilled. Limitless. - 3 key mindsets to help you take the next step in your career
Intention vs Outcome - Make your career dreams happen
Women in Leadership Workshop - Day One
Women in Leadership Workshop - Day Two
Conference Day 1 - 29 Jan - 08:55- 16:30
Other
Define your short, mid and long-term goals
Short: Over the next two days
Mid: Skills you would like to develop in the next six weeks
Long: Plans and goals for 2019
Case Study
Stepping into a leadership or management role can be daunting, but knowing that you have the right toolkit makes this transition a lot easier. Julie will give you the initial and most essential tools required for leadership success.
-The first stages of influence
-Prepare yourself for leadership
-Build natural authority
Julie Nestor Chief Marketing Officer Ebay
Case Study
'You learn something new everyday' may be a common saying, but they are words effective leaders live by. Raelene has employed this exact mindset throughout her career and will share her passion for continual learning.
- Habits for continual development
- Challenge yourself on the day-to-day
- See, learn, share - the cycle of success
Raelene Seales Operations Business Transformation Lead Zurich Financial Services
Expert Commentary
The art of resilience is one of the trickiest to learn. Once you know how to push forwards after a setback, you will be able to instill this resilience in your teams and facilitate change much easier.
-The art of bouncing back and forward
-Deal constructively with stress and setbacks
-Recognise and explore areas of growth and development
Other
Strategies to deal with challenges
Discuss with your table and provide feedback to the group
What are the challenges you have dealt with? How have you and your teams dealt with these challenges?
Panel
Careers are not always linear, which means you are likely to face obstacles, hurdles and different opportunities throughout your journey. Learn how to effectively navigate potential roadblocks and create a career that aligns with your goals.
- Navigate potential obstacles
- Manage a healthy professional and personal life
- Identify your priorities at work and at home
Patty Gilchrist Head of Australia & New Zealand Business Development, Global Partnerships Google Australia

Paula Ganly First Assistant Secretary, Ministerial Support Division Department of the Prime Minister and Cabinet

Suzanne Harman General Manager, Marketing Simplot Australia
Other
Learn the top tips and tricks to networking in this ten-minute energiser session.
Expert Commentary
Self-Promotion is often the main roadblock for progression and affects our confidence. Using self-promotion tools to leverage your career path is the only viable option for success.
- 7 tactics to help you self-promote
- The science of self-promotion
- How to maintain resilience
Other
Learn how to connect with different personalities and interests
Identify common ground
Stand up and shake out session
Case Study
Senior leadership can be difficult, but the real challenge lies in managing your visibility the higher you climb. Through change, you will need to set an example and display positive resilience for your teams. 
-Build natural influence through trust and influence
-Demonstrate positive behaviours
-Become a reliable and consistent leader
Leanne Pilkington Managing Director Laing and Simmons
Case Study
As a leader, you impact your team on a daily basis. Learn how to create an environment of positive influence and realign expectations in your team. 
- Effective stakeholder management
- Influential leadership
- Strategic leverage for greater impact
Elizabeth Tydd NSW Information Commissioner and Chief Executive Officer Information and Privacy Commission NSW
Expert Commentary
Effective communication is the cornerstone of strong leadership. It is essential to the sustainability, productivity and quality of service to stakeholders and clients. Leadership excellence does not only require expertise and experience, but high levels of awareness and the ability to create and nurture productive relationships.
- Develop the ultimate communication toolkit
- Find your voice and be heard
- Use body language to create influence
Conference Day 2 - 30 Jan - 08:55- 16:30
Other
Based on the lessons learned so far, write down and share:
Skills you are proud of
Skills you would like to develop
Case Study
Essentialism taps into the idea that we must learn to separate the vital few from the trivial many. Learning what to focus on and what to ignore is key to boosting productivity. With your to-do lists growing, knowing how to prioritise and steering clear of the nonessential will make a world of difference.
-A day in the life of an essentialist
-Impart responsibility in others
-The art and respect of saying no
Adriane McDermott Head of Marketing SEAFOLLY
Case Study
With any business in any industry, your employees are your primary asset. Nurturing their career growth as well as their workplace environment is the key to organisational success. Learn how to manage the growth of your organisation from a people management perspective.
- Create a flexible and productive workplace
- Develop agile teams
- Resource and manage innovation
Freya Steffen Head of People and Culture HelloFresh
Panel
Join us for this panel as we hear from previous delegates and learn how they have applied the key takeaways from this event.
-Gain insight into how you can use and apply your newfound knowledge from the summit
-Hear first-hand from a range of leaders
-Set your professional action plan
Maryam Litkouhi Development Manager, Commercial Property Stockland

Tara Fisher Standards Development Manager, Consumer Sales Caltex

Kathryn Tidd Coordinator, Community Engagement NSW Department of Finance, Services and Innovation

Moya Steele Principal Keir Steele Lawyers
Other
Prepare questions for the interview on Advice from the CEO
Other
This short interview session will give you the opportunity to gain insight into Sharon's accomplished career. As the former CEO of The Salvation Army and now CEO of PSMA, Sharon will share how she has navigated her career challenges and reached the top.
- Discover how Sharon made it to CEO
- How to search for progression opportunities
- Navigate career challenges
Sharon Callister Chief Executive Officer Presbyterian Methodist Schools Association, QLD
Panel
As an existing or aspiring leader, having a strong support network will always help you when you need it. This can be in the form of mentorships, sponsorships and other networks. This session will teach you how to obtain and make the most of these networks.
-Support and be supported
-Seek access to mentorships
-Build your network of trust and support
Clare Burden Vice President, Technical, Maintenance and Project Services Fujitsu Australia

Tara Ridley Director Partner Organisation, Australia & New Zealand Cisco

Lisa Harrington Executive General Manager, Stakeholder Relations AGL Energy
Other
Angela will take you through a ten-minute exercise to assist you in combating stress and improving wellbeing.
Case Study
With higher responsibilities, it may seem difficult to find the time to pursue your personal goals. You must know how to effectively manage your time and energy by identifying your personal and professional priorities.
- Optimise your time
- Seize opportunities
- Own your career
Expert Commentary
Career change occurs rapidly and more often than ever before. The best leaders know how to harness these key mindsets to unlock their potential, increase their fulfilment and maintain an ever-evolving, thriving career.
-Brave and authentic leadership
-Real fulfilment
-Unlock your limitless career 
Roundtable
This interactive roundtable session will give you the opportunity to reflect on the previous two days and set your career action plan.
- Refer to goals set the previous day and make any changes
- Set a plan of action for your return to work
- Share highlights and key takeaways
Post-Summit Workshop - 31 Jan - 08:30- 16:30
Workshop
Developing self-awareness and authenticity
- Values-based leadership: what it means to be an authentic leader
- Identify your key strengths and potential derailers as a leader
- Identify how best to utilise your optimal leadership style within the context of your organisation
High level communication, influence and negotiation skills
- Manage emotions for positive and assertive communication and relationships
- Develop techniques of persuasion, negotiation and influence with coaching skills and "conversational intelligence"
- Prepare for and have difficult conversations with confidence 
Developing self and others with "reflective leadership"
- Clarify the benefits of reflective practice in leadership
- Develop the skills and capacity for reflective practice
- Use reflective practice to influence the quality of culture through the quality of relationships
Strategic career progression
- Everyday career management practices and creating a personal leadership plan
- Maximise existing relationships and building new networks for professional opportunities
- Skills and approaches for managing your image and visibility without feeling you are "selling yourself"
Workshop
Transformational leadership strategies to accelerate team performance
- Leverage team dynamics to enhance performance
- Challenge, support and empower others
- Manage uncooperative staff members
Drive change and innovation as a female leader
- Recognise and overcome hurdles to change
- Trust your intuition and step outside your comfort zone
- Embed a positive change culture in your organisation
Remain productive in a crisis
- Build resilience to thrive under pressure
- Support your team and engage others to deliver
- Debrief after crisis - provide and accept feedback
Action plan for leadership
- Develop a personalised approach: short and long-term
- Understand the challenges
- Share approaches for moving your career forward
GETTING HERE / THE LOCATION
The Amora Hotel Jamison Sydney
11 Jamison St, Sydney, NSW, 2000, Australia
02 9696 2500
* Terms and conditions apply